A concerning trend? This cryptocurrency soars over 2,13,000% in last 24 hours – Livemint
Ethereum Meta has surged by over 2,13,000% to a high of $0.0001194 from $0.00000005604, crypto data from Coinmarketmap showed
Massive price swings in cryptocurrencies is on the rise with Ethereum Meta being the latest token to see a jaw-dropping surge within a matter of hours.
The digital asset has surged by over 2,13,000% to a high of $0.0001194 from $0.00000005604, data from Coinmarketmap showed. However, currently, the crypto is trading at $0.00006226 at 16:40 pm (IST).
Little-known cryptocurrencies surging and falling thousands of percentage points within a matter of hours is becoming a latest trend these days. This also indicates the risks and volatility in crpto-based trading.
With huge price swings in little-known cryptocurrencies becoming the norm, experts raised concerns and advised investors should be watchful which picking such tokens.
Recently, Kokoswap has surged from $0.01005 to $7.22 in just 24 hours, surging by a massive 71,000%. HUSKYX, again a crypto which is little-known to regular investors has seen a rally of over 45,000% in 24 hours, jumping from a low of $0.000000004089 to $0.000001878.
Squid Games-based SQUID token has also seen a similar rally a few days back.
Ethereum Meta, which boasts of a market capitalisation of mere $3.1 million, addresses a major weakness in Ethereum: the lack of privacy. The token also enables smart contracts where no friend, family, nor foe can see what you bought or for how much.
With the new Ethereum Meta's Smart Contracts, this token allows direct anonymous payments between parties.
Ethereum Meta transactions exist alongside normal (nonanonymous) transactions. Each user can convert nonanonymous coins (Ethers) into anonymous coins, which is basically Ethereum Meta.
Users can then send Ethereum Meta to other users, and split or merge Ethereum Meta they own in any way that preserves the total value. Users can also convert Ethereum Meta back into normal Ether, obfuscating any possible traceability.
Never miss a story! Stay connected and informed with Mint. Download our App Now!!
Log in to our website to save your bookmarks. It'll just take a moment.
Oops! Looks like you have exceeded the limit to bookmark the image. Remove some to bookmark this image.
Your session has expired, please login again.
You are now subscribed to our newsletters. In case you can't find any email from our side, please check the spam folder.
Crypto Airdrop: What's an Airdrop and Why Crypto Airdrops Are Issued – Coindesk
Foundry launches a BTC mining rig marketplace with over 40k units – Techstory

The Bitcoin mining industry is booming as the overall network hashrate continues to increase. This has been used as a good opportunity by Foundry to launch a BTC mining rig marketplace. The mining rig marketplace is called the Foundryx and has over 40,000 mining units for resale. They also have their own mining setups, which contribute 16.8% to the total BTC hash rate. This also makes them the largest miner as per hash rate, followed closely by AntPool.
The company has been making money by employing the mining rigs themselves and selling them as well. This makes it really profitable for them. In August 2020, the digital currency group invested $100 million in the company. Foundry was just a year old when this investment was made, and they have been working in the BTC mining industry ever since. Their new marketplace is also a step in the right direction as it offers much-needed rigs in the market,


The company is already the largest individual contributor of the BTC hash rate with 29.83 EH/s. And now, they are planning to use the company's robust shipping and logistic units to reach customers who purchase from their new mining unit marketplace. I think their profits are going off the charts with this new business idea.
One very important thing to note here is that the BTC mining rig marketplace has units for resale. This means it doesn't sell new devices. The mining rigs have been used before and hence will be available for cheaper rates. Additionally, the current supply chain issues and chip shortages have increased the demand for used rigs. Currently, there aren't many used rigs resellers in the market that can be trusted properly, but with Foundryx, the trust factor is there. This is why they are planning to become a properly trusted secondary marketplace of BTC mining rigs. It is also important to note that Foundry has also been launching staking services on 20 different networks, which will be yet another important business for them.
What are your thoughts on Foundry USA launching a used BTC mining rig marketplace? And do you think it will take off due to the current shortage of chips and rigs supply? Let us know in the comments below. Also, if you found our content informative, do like and share it with your friends.
Also Read: Metaverse will be a multitrillion dollar market, says Cathie Wood.
comments
#FoundryxMining
I am a geek trying to make an audience for his awesome content. With laser eyes, I believe that Bitcoin is going to $100k very soon. HODL! Follow me on Twitter for more updates.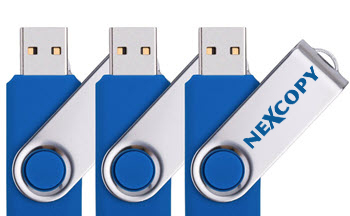 Copy Protect PDF, MP3, MP4 and more, with Nexcopy USB Duplicator Systems .
Crypto Markets Rebound $130B: Bitcoin Recovers 5%, Shiba Inu Up 37% Since Yesterday's Low – CryptoPotato
The crypto market has recovered more than $100 billion in a day with BTC standing at $36,000 and the alts with more impressive gains.
After the two consecutive days of price slides, bitcoin has reclaimed some ground and stands around $36,000. The altcoins have reacted even better with notable double-digit price gains from Terra, Avalanche, Shiba Inu, and many others.
The past few days didn't go all that well for the primary cryptocurrency. It was just on Thursday when a sudden price pump drove the asset to a multi-day high at $43,500.
However, this is where it all went south. Bitcoin started to dump in value rapidly and slumped to $38,000 a day later. This became the lowest price point since early August.
While this was a steep correction of its own, the bears only tightened their grip on the market. As a result, BTC dropped by another $4,000 and dipped to around $34,000. This, on the other hand, became the lowest price point since late July.
Since then, though, BTC added around $2,000 and now stands at $36,000. Nevertheless, its market capitalization is still well below $700 billion.
Did you like this market update?
This is all you need not to miss any price action in the raging crypto markets. Start receiving this recap, for free, every day:
The altcoins suffered even more than BTC in the past few days with massive price drops. Now, though, most are well in the green on a daily scale.
Ethereum went down by roughly $1,000 in two days, bottoming at $2,300. Now, though, ETH has added more than $200 of value and sits above $2,500. More similar gains come from Ripple and Solana.
On the other hand, Binance Coin, Cardano, Polkadot, Dogecoin, and MATIC have recovered around 10% each. More gains come from Terra (20%), Avalanche (13%), and Shiba Inu (21%) on a daily scale. SHIB is up by approximately 40% since yesterday's low, though.
Ultimately, the cryptocurrency market capitalization is up by $130 billion since yesterday's low and is now at nearly $1.7 trillion.
Jordan got into crypto in 2016 by trading and investing. He began writing about blockchain technology in 2017. He has managed numerous crypto-related projects and is passionate about all things blockchain. Contact Jordan: LinkedIn