Bitcoin prices likely to double over the next 12 months – Arab News
https://arab.news/gw55n
RIYADH: The discovery of a new coronavirus variant, B.1.1.529, may have weighed on Bitcoin, the world's largest digital currency, but financial experts expect its value to "double over the next 12 months."
The fall in Bitcoin value should be seen as a major buying opportunity, said Nigel Green, chief executive and founder of deVere Group.
Bitcoin tumbled over 9 percent on Friday, dragging smaller tokens down.
Bitcoin hit an all-time high of $69,000 earlier this month as more large investors embraced cryptocurrencies, with many drawn to its purported inflation-resistant qualities.
Others have piled into the digital token on the promise of quick gains, a draw that has been heightened by record low or negative interest rates.
"The discovery of a new coronavirus variant has rattled global stock markets as it brings in a new wave of uncertainty," said Green.
"The crypto markets have mirrored the reaction of other financial markets. This underscores how mainstream digital assets have now become, as an increasing number of institutional investors have piled into Bitcoin this year.
"But for this reason, when they temporarily reduce exposure to most risk-on assets, despite the longer-term outlook, they also do the same with Bitcoin. In turn, due to Bitcoin's mammoth market share, it weighs down the entire crypto sector," the head of the fintech organization said.
He continued: "However, I think this a knee-jerk reaction from the crypto market. It will move on from this relatively quickly as it did with the delta variant in the summer."
Bitcoin is often referred to as "digital gold" because like the precious metal it is a medium of exchange, a unit of account, non-sovereign, decentralized, scarce, and a store of value.
"In addition, investors will once again focus on the heightening global inflation fears caused by lingering supply-side issues," says the deVere CEO.
Bitcoin is widely regarded as a shield against inflation mainly because of its limited supply, which is not influenced by its price.
"This 'inflation shield' will continue to bring to the crypto market growing investment from major institutional investors, bringing with them capital, expertise and reputational pull – and further driving up prices."
Echoing similar sentiments, Martha Reyes, head of research at digital asset prime brokerage and exchange BEQUANT, said: "The news of a new coronavirus variant coming out of South Africa led to a broad-based sell-off across asset classes.
"If lockdowns do ensue, which is not our base case scenario, that will lead to further helicopter money, which ultimately benefits digital assets."
Ruud Feltkamp's view supports the opinions of both experts. The CEO of cloud-based automated crypto trading bot Cryptohopper said: "Inflation is skyrocketing, and people are searching for more alternatives for their money on the bank. I don't think it'll take long until investors see this as a 'cheap' buying moment. We are still in the midst of the bull cycle, and I think rising inflation will lead to more money being allocated to stocks and crypto."
JEDDAH: Personal finance app Wafeer is the only service in Saudi Arabia that automatically tracks user's spending patterns in a bid to help them stick to budgets.
The fintech company was founded by Salah Al-Bassam, Ahmad Ramadan and Abdulaziz Al-Jasser in 2019.
Each founder brings their own skills to the firm — Al-Bassam is an investment professional, Ramadan specialized in tech, while Al-Jasser is an engineer.
"We believe this was the formula that made Wafeer what it is right now, the broad and diverse experience that each founder brings to the table and of course our value add investors," Al-Bassam told Arab News.
In March, Wafeer raised an undisclosed amount in a pre-seed funding round led by Nama Ventures, with participation from RAI group, WomenSpark, and several angel investors.
At the time, Nama Venture's general partner Mohammed Alzubi said: "We first met the Wafeer team in August of 2020. The first thing that stood out for us was how complementary was the skillsets of the team, with real role clarity from the get go."
Al-Bassam explains that its software automatically updates expenses that are paid through the app, rather than needing manual entry.
"Beyond tracking user's expenses, Wafeer offers personalized advice using artificial intelligence helping users get notified before overspending and gives them recommendations that help cut spending or create wiggle room," Al-Bassam said.
He added the Saudi Vision 2030 growth initiative highlights the importance of creating more awareness of spending, savings and investment through its Financial Sector Development Program.
Al-Bassam said: "It is one of the Vision's realization programs. This program has several goals, the most important of which are achieving financial diversity, stability, and promoting the culture of saving.
"Our goal at Wafeer is to play a role in achieving these objectives with the aim of answering this ongoing question that arises at the end of each month: What did I spend my salary on?"
Wafeer has 82,000 active users in its platform, who have notched up almost 1 million transactions.
The startup has partnered up with big companies in the region, such as online marketplace Noon and Saudi fast food app Hungerstation to provide special offers to customers.
Al-Bassam said: "We are proud of our partnerships, we have signed a number of strategic partnerships, most recently with Noon and Hungerstation to provide Wafeer users with exclusive discounts and offers that match their spending behavior."
Wafeer currently only operates in the Kingdom, but has plans to extend its services to other Middle Eastern and North African countries.
RIYADH: US consumers spent $14 billion online during Thanksgiving and Black Friday, according to data from Adobe Analytics, a wing of Adobe's business that specializes in data insights and tracks transactions at 80 of the top 100 US retailers.
Black Friday
The report said $8.9 billion were spent on Black Friday and $5.1 of online sales were reported on Thanksgiving. Sales on both occasions slid in 2021 as compared to the previous year.
Forbes quoted Taylor Schreiner, director of Adobe Digital Insights, as saying: "We are seeing that more purchasing was done earlier in the season as retailers put forth promotions as early as October prompting consumers to shop early."
Many retailers closed physical stores on Thanksgiving this year, as they did in 2020, amid a labor shortage and the coronavirus pandemic. Stores reopened the day after Thanksgiving, and shopper visits increased by 47.5 percent compared to 2020, but fell by 28.3 percent when compared to 2019, the last pre-pandemic year, according to data from Sensormatic Solutions.
Supply chain challenges and shipping delays may have prompted shoppers to visit stores in order to increase the chances of securing gifts in time for Christmas. More are making purchases online that they can pick up in-store, which keeps shipping costs down.
Macy's, Walmart, Target and Kohl's , for example, gave shoppers the flexibility to shop online, in stores or through hybrid methods, walked away as winners on Black Friday, said Louis Navellier, chairman of investor Navellier & Associates.
Of those purchasing online, slightly more used their smartphones. Canadian e-commerce company Shopify said the number of shoppers on its platform who used smartphones to make purchases increased this year to 72 percent from 67 percent last year.
Retailers' moves to encourage buying holiday gifts earlier could also lessen the importance of Cyber Monday, the first Monday after Thanksgiving.
BNPL
Buy-now-pay-later solutions like Sezzle, Afterpay, Plan It by American Express and PayPal's Pay in 4 are growing in usage as consumers look for ways to manage their holiday budgets. BNPL revenue is up 422 percent in November and is over pre-pandemic levels (Nov 2019) for online purchases.
Cyber Monday sales
Adobe is predicting that Cyber Monday will be the biggest online shopping day of 2021, with between $10.2 billion and $11.3 billion in online spending.
JEDDAH: Saudi Arabia's budget airline flyadeal aims to nurture and promote local female talent as it's doubling its fleet by end of next year, its chief commercial officer told Arab News.
Ahmed Albrahim said the low-cost airline's fleet contains 15 A320 narrowbodies, and it will continue to receive more aircraft of the A320 Neo class.
Albrahim expects the fleet to reach up to 30 aircraft by the end of 2022.
The airline seeks to be the fastest-growing company in the region next year, he said.
He said that 50 percent of the airlines' cabin crew consists of Saudi women and the number will continue to rise.
"We are very proud that we are creating jobs for our young Saudi talents, this year we recruited close to 130 females," he said.
The airline seeks to empower Saudi women in the aviation industry, he added, saying: "We have the first chief people officer, which is a female, also the first female airport duty manager, and first female pilot."
The low-cost airline launched its first direct flights from Jeddah to Dubai last week. The new route signaled the company's first international journey from the airport.
A subsidiary of Saudia, flyadeal now operates six routes to the UAE daily — with the other five originating from Riyadh.
The aviation industry was worst hit by the coronavirus disease (COVID-19) pandemic.
In a report recently issued by the International Air Transport Association, total airline industry losses from 2020 to 2022 are expected to reach $201 billion despite a post-pandemic improvement.
Net losses are expected to come in at $11.6 billion in 2022 after a $51.8 billion loss in 2021, IATA said in its latest outlook for airline industry financial performance, showing improved results amid the continuing COVID-19 crisis.
Demand is expected to stand at 40 percent of 2019 levels for 2021, rising to 61 percent in 2022.
Albrahim admitted that the last two years had been bad for the industry. Likening it to the 2008 global financial crisis, he said during that time "people lost their spending power."
"Back in 2008 when the world witnessed the financial crisis, people lost their spending power," he said, It was a very tough time for everybody including airlines.
However, he added, the COVID-19 has changed people's behaviors due to social distancing measures and airlines have to work out different strategies to ensure a smooth recovery. Albrahim said people now want all operations carried out electronically or "touchless."
Albrahim said this is putting pressure on all airlines. However, the airline official expressed optimism that the industry will recover and the flyadeal will grow from a "lean startup" into a key aviation player.
"We were able to recover a lot because we are domestic airlines, and because we are one of the very few airlines in the region that follows the low-cost carrier," Albrahim said.
CAIRO: Egypt and Israel have signed a memorandum of understanding to consider the possibility of increasing Israeli gas supplies to Egypt with the aim of re-exporting and using the pipeline between the two countries to transport hydrogen in the future.
Last year, Egypt and Israel announced the start of pumping Israeli gas to Egypt through the EastMed Gas Pipeline, with the purpose of liquefying it at Egyptian liquefaction stations and re-exporting it to Europe.
A statement issued by the Egyptian Ministry of Petroleum added that the agreement is part of efforts aimed at expanding the use of less polluting fuels to reduce greenhouse gas emissions in the region.
The MoU said that natural gas is a transitional fuel, as its use in the Eastern Mediterranean contributes to a significant reduction in emissions, especially after the sharp decline in the use of coal and petroleum in Egypt and Israel.
During the last few months, joint working groups from both countries held several meetings, during which a comprehensive review of the possibility of expanding natural gas supplies for re-export was conducted.
Tarek El Molla, Egyptian minister of petroleum and mineral resources, said that supporting joint cooperation in order to benefit from the natural resources in both countries is important.
Karine Elharrar, the Israeli minister of national infrastructures, energy and water resources, said Egypt is an important partner in achieving energy security in the region.
DUBAI: For many, sustainable fashion is an interest or trend. For the founders of global sustainable e-commerce platform Plain Tiger, it's a necessity.
In the middle of the night, Oliver Baillie woke up in his new home in South Africa to find strange men in his house. He began thrashing, worried it was a robbery until his wife, Alexandra Baillie, explained it was the paramedics. He had had a seizure and needed to be taken to hospital immediately.
The prognosis wasn't good; a brain tumor — with no prior symptoms – was the cause. Following surgery and treatment, it led to a year of healing practices for the entrepreneur, who had recently moved to Cape Town after a long career heading international operations at a leading British bank based in Dubai.
"What I learned is that what's good for the body is also good for the planet," said Baillie, the co-founder and CEO, during the regional soft launch at the Mandarin Oriental Jumeirah in Dubai.
"A plain tiger is an orange butterfly found in the region and 'they' say seeing one signifies positive change. They kept landing on our conference room window as we were building the business. And so, we named the brand Plain Tiger: A global platform for conscious luxury lifestyle products."
The first of its kind, the platform curates leading ethical and sustainable fashion, beauty and home decor brands from across the world. Many of the 185 brands are exclusively available through Plain Tiger in the Middle East and North Africa and represent the most carefully crafted products from over 20 countries across six continents. These are brands on the rise in cities like Paris, London, Milan, Sydney and New York.
"At a time when sustainability has such a strong focus in the region, it's the perfect time to be launching in MENA," said Baillie, who now moved back to Dubai with his wife. "Governments like those of the UAE and Saudi Arabia are driving positive change, and businesses are looking to improve their environmental impact."
Last month, Saudi Arabia's crown prince launched a Middle East Green Initiative, aimed at raising $10.4 billion for an investment fund and clean energy projects to reduce carbon emissions. Meanwhile, the UAE will play host to global climate summit COP 28 in 2023. The steps are in place and brands like Plain Tiger have a true opportunity to make a difference.
The brand is also launching a sustainability accelerator in the region, inviting local startups to assess their ethical practices at early stages of building their businesses.
"Sustainability is a buzzword that can be thrown around, but we have really stringent requirements for brands hosted on our e-commerce platform," said Baillie.
At a time when many businesses are still setting strategies to become net zero, Plain Tiger has already secured a "climate positive" status. Each order made has a positive impact on the environment thanks to Plain Tiger's three-part strategy: Conscious product curation, minimizing company carbon emissions, and offsetting double the remaining carbon emissions by investing in reforestation projects in Uganda and Brazil through their partnership with leading offset provider Pachama.
Plain Tiger also has a 70 percent female team. The featured designers and manufacturers are all selected for their expertise in their craft and commitment to ethical and sustainable practices, often leveraging processes steeped in tradition and indigenous ingredients or materials. Transparency and traceability is key to Plain Tiger's ethos.
"We believe you should know the hands that made your products," said co-founder and director, Alexandra Baillie. Her background in luxury retail includes Estee Lauder, La Mer and The Four Seasons spas.
From the packaging to the material, any product purchased on the site holds a promise of ethical luxury. Add to that the passion of the founders and you've got powerhouse potential with a lot of heart, too.
Crypto Airdrop: What's an Airdrop and Why Crypto Airdrops Are Issued – Coindesk
Foundry launches a BTC mining rig marketplace with over 40k units – Techstory

The Bitcoin mining industry is booming as the overall network hashrate continues to increase. This has been used as a good opportunity by Foundry to launch a BTC mining rig marketplace. The mining rig marketplace is called the Foundryx and has over 40,000 mining units for resale. They also have their own mining setups, which contribute 16.8% to the total BTC hash rate. This also makes them the largest miner as per hash rate, followed closely by AntPool.
The company has been making money by employing the mining rigs themselves and selling them as well. This makes it really profitable for them. In August 2020, the digital currency group invested $100 million in the company. Foundry was just a year old when this investment was made, and they have been working in the BTC mining industry ever since. Their new marketplace is also a step in the right direction as it offers much-needed rigs in the market,


The company is already the largest individual contributor of the BTC hash rate with 29.83 EH/s. And now, they are planning to use the company's robust shipping and logistic units to reach customers who purchase from their new mining unit marketplace. I think their profits are going off the charts with this new business idea.
One very important thing to note here is that the BTC mining rig marketplace has units for resale. This means it doesn't sell new devices. The mining rigs have been used before and hence will be available for cheaper rates. Additionally, the current supply chain issues and chip shortages have increased the demand for used rigs. Currently, there aren't many used rigs resellers in the market that can be trusted properly, but with Foundryx, the trust factor is there. This is why they are planning to become a properly trusted secondary marketplace of BTC mining rigs. It is also important to note that Foundry has also been launching staking services on 20 different networks, which will be yet another important business for them.
What are your thoughts on Foundry USA launching a used BTC mining rig marketplace? And do you think it will take off due to the current shortage of chips and rigs supply? Let us know in the comments below. Also, if you found our content informative, do like and share it with your friends.
Also Read: Metaverse will be a multitrillion dollar market, says Cathie Wood.
comments
#FoundryxMining
I am a geek trying to make an audience for his awesome content. With laser eyes, I believe that Bitcoin is going to $100k very soon. HODL! Follow me on Twitter for more updates.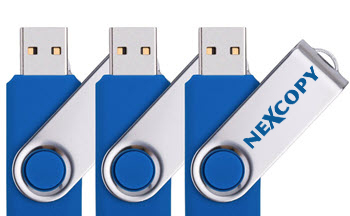 Copy Protect PDF, MP3, MP4 and more, with Nexcopy USB Duplicator Systems .
Crypto Markets Rebound $130B: Bitcoin Recovers 5%, Shiba Inu Up 37% Since Yesterday's Low – CryptoPotato
The crypto market has recovered more than $100 billion in a day with BTC standing at $36,000 and the alts with more impressive gains.
After the two consecutive days of price slides, bitcoin has reclaimed some ground and stands around $36,000. The altcoins have reacted even better with notable double-digit price gains from Terra, Avalanche, Shiba Inu, and many others.
The past few days didn't go all that well for the primary cryptocurrency. It was just on Thursday when a sudden price pump drove the asset to a multi-day high at $43,500.
However, this is where it all went south. Bitcoin started to dump in value rapidly and slumped to $38,000 a day later. This became the lowest price point since early August.
While this was a steep correction of its own, the bears only tightened their grip on the market. As a result, BTC dropped by another $4,000 and dipped to around $34,000. This, on the other hand, became the lowest price point since late July.
Since then, though, BTC added around $2,000 and now stands at $36,000. Nevertheless, its market capitalization is still well below $700 billion.
Did you like this market update?
This is all you need not to miss any price action in the raging crypto markets. Start receiving this recap, for free, every day:
The altcoins suffered even more than BTC in the past few days with massive price drops. Now, though, most are well in the green on a daily scale.
Ethereum went down by roughly $1,000 in two days, bottoming at $2,300. Now, though, ETH has added more than $200 of value and sits above $2,500. More similar gains come from Ripple and Solana.
On the other hand, Binance Coin, Cardano, Polkadot, Dogecoin, and MATIC have recovered around 10% each. More gains come from Terra (20%), Avalanche (13%), and Shiba Inu (21%) on a daily scale. SHIB is up by approximately 40% since yesterday's low, though.
Ultimately, the cryptocurrency market capitalization is up by $130 billion since yesterday's low and is now at nearly $1.7 trillion.
Jordan got into crypto in 2016 by trading and investing. He began writing about blockchain technology in 2017. He has managed numerous crypto-related projects and is passionate about all things blockchain. Contact Jordan: LinkedIn