NFT Craze, Cryptocurrency Boom Mint Korea's First Two Billionaires From Crypto Industry – Forbes
Song Chi-hyung, founder of Dunamu.
Two of the largest shareholders in Dunamu, the operator of South Korea's dominant cryptocurrency exchange, are the first two people in the country from the crypto industry to become billionaires as the value of their startup skyrocketed 21-fold in less than a year.
Last week, Hybe, the agency behind K-pop sensation BTS, bought a 2.5% stake in Dunamu for 500 billion won (about $400 million), valuing the crypto startup at $17 billion. The new valuation makes Dunamu one of the highest-valued startups in Korea, and its founder and chairman, Song Chi-hyung, and executive vice president Kim Hyoung-nyon new billionaires. Forbes estimates that Song, 42, owns about a quarter of Dunamu, while Kim, 45, owns around 13%. At Dunamu's new valuation, Song's stake in the almost 10-year-old startup is worth $3.8 billion; Kim's is worth $2 billion. (Forbes applies a 10% discount to private company valuations.)
In 2018, Forbes estimated Song held between $350 million and $500 million in cryptocurrencies. Dunamu did not respond to a request for comment on how much cryptocurrencies Song and Kim currently personally own.
"We believe Dunamu is a blue-chip way to invest in the crypto-economy."
Dunamu, which runs the cryptocurrency exchange Upbit, was previously valued at about $800 million in February, when Seoul-based Hanwha Investment & Securities bought U.S. semiconductor giant Qualcomm's entire 6% stake in the startup for around $50 million (Qualcomm invested in Dunamu back in 2015). And in September, Dunamu raised $85 million from venture capital firms, including Altos Ventures in Silicon Valley, at a valuation of around $8.7 billion.
"We believe Dunamu is a blue-chip way to invest in the crypto-economy," says Oh Moon-suk, a Seoul-based partner at Altos, which has backed the likes of Coupang, Krafton and fintech unicorn Viva Republica. "Upbit is the primary trading exchange in Korea that interacts with the crypto-ecosystem and serves as one of the few crypto-exchanges permitted to accept fiat currency."
Upbit was one of the few Korean cryptocurrency exchanges that survived regulatory scrutiny. Cryptocurrency exchanges in Korea had to obtain a security certificate from the country's internet security agency by September 24 in order to be recognized as legal trading platforms, and secure partnerships with banks to ensure trading accounts are held by real people. Dozens of exchanges were not able to obtain the security certificate and had to close down.
"While the crypto-ecosystem is still in early phase of development and the adoption of crypto-currencies as an asset class remains to be proven, blockchain technology and crypto-currencies as digital assets are increasingly gaining store-of-value credibility demonstrated by the growing number of institutional investor participation and increasing regulatory clarity," adds Oh.
Hybe is working with Dunamu to sell digital photo cards of BTS members in the form of non-fungible tokens, which have exploded in popularity this year. NFTs use blockchain technology to authenticate digital collectibles, such as works of art and music. "We are working with Dunamu to create a way to expand the fan experience," Bang Si-hyuk, the billionaire founder of Hybe, said in an online briefing last week. "We will bring together the capabilities both companies have built up so far to introduce a new and exciting innovation to the global music and fintech industries."
South Korean boy band BTS.
At the same time, cryptocurrencies have been gaining mainstream acceptance and the value of digital assets have continued to rise. On Monday, the cryptocurrency market rushed past $3 trillion in combined value as major tokens including bitcoin and ether pushed towards record highs.
Based in Seoul's upscale Gangnam neighborhood, Dunamu was established in 2012 as a news aggregator. It launched Upbit in 2017 and, according to Dunamu's website, the cryptocurrency exchange has more than 8 million users and $2.5 trillion in total trading volume. Kakao Ventures, the venture capital arm of Korean internet giant Kakao and an early investor of Dunamu, said in a recent commentary posted online that 80% of Korea's cryptocurrency transactions are done through Upbit.
Before starting Dunamu, Song worked at local mobile payment company Danal and management consulting firm Innomove. He holds a bachelor's degree in computer science and economics from the prestigious Seoul National University. Kim withdrew plans for an M.B.A. during the late 1990s on the heels of a massive upgrade in Korea's internet infrastructure to work in the then-emerging field of tech. Kim also graduated from Seoul National University (though he studied agricultural economics) and worked with Song at Danal.
Crypto Airdrop: What's an Airdrop and Why Crypto Airdrops Are Issued – Coindesk
Foundry launches a BTC mining rig marketplace with over 40k units – Techstory

The Bitcoin mining industry is booming as the overall network hashrate continues to increase. This has been used as a good opportunity by Foundry to launch a BTC mining rig marketplace. The mining rig marketplace is called the Foundryx and has over 40,000 mining units for resale. They also have their own mining setups, which contribute 16.8% to the total BTC hash rate. This also makes them the largest miner as per hash rate, followed closely by AntPool.
The company has been making money by employing the mining rigs themselves and selling them as well. This makes it really profitable for them. In August 2020, the digital currency group invested $100 million in the company. Foundry was just a year old when this investment was made, and they have been working in the BTC mining industry ever since. Their new marketplace is also a step in the right direction as it offers much-needed rigs in the market,


The company is already the largest individual contributor of the BTC hash rate with 29.83 EH/s. And now, they are planning to use the company's robust shipping and logistic units to reach customers who purchase from their new mining unit marketplace. I think their profits are going off the charts with this new business idea.
One very important thing to note here is that the BTC mining rig marketplace has units for resale. This means it doesn't sell new devices. The mining rigs have been used before and hence will be available for cheaper rates. Additionally, the current supply chain issues and chip shortages have increased the demand for used rigs. Currently, there aren't many used rigs resellers in the market that can be trusted properly, but with Foundryx, the trust factor is there. This is why they are planning to become a properly trusted secondary marketplace of BTC mining rigs. It is also important to note that Foundry has also been launching staking services on 20 different networks, which will be yet another important business for them.
What are your thoughts on Foundry USA launching a used BTC mining rig marketplace? And do you think it will take off due to the current shortage of chips and rigs supply? Let us know in the comments below. Also, if you found our content informative, do like and share it with your friends.
Also Read: Metaverse will be a multitrillion dollar market, says Cathie Wood.
comments
#FoundryxMining
I am a geek trying to make an audience for his awesome content. With laser eyes, I believe that Bitcoin is going to $100k very soon. HODL! Follow me on Twitter for more updates.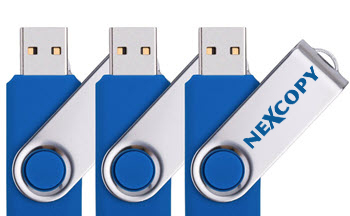 Copy Protect PDF, MP3, MP4 and more, with Nexcopy USB Duplicator Systems .
Crypto Markets Rebound $130B: Bitcoin Recovers 5%, Shiba Inu Up 37% Since Yesterday's Low – CryptoPotato
The crypto market has recovered more than $100 billion in a day with BTC standing at $36,000 and the alts with more impressive gains.
After the two consecutive days of price slides, bitcoin has reclaimed some ground and stands around $36,000. The altcoins have reacted even better with notable double-digit price gains from Terra, Avalanche, Shiba Inu, and many others.
The past few days didn't go all that well for the primary cryptocurrency. It was just on Thursday when a sudden price pump drove the asset to a multi-day high at $43,500.
However, this is where it all went south. Bitcoin started to dump in value rapidly and slumped to $38,000 a day later. This became the lowest price point since early August.
While this was a steep correction of its own, the bears only tightened their grip on the market. As a result, BTC dropped by another $4,000 and dipped to around $34,000. This, on the other hand, became the lowest price point since late July.
Since then, though, BTC added around $2,000 and now stands at $36,000. Nevertheless, its market capitalization is still well below $700 billion.
Did you like this market update?
This is all you need not to miss any price action in the raging crypto markets. Start receiving this recap, for free, every day:
The altcoins suffered even more than BTC in the past few days with massive price drops. Now, though, most are well in the green on a daily scale.
Ethereum went down by roughly $1,000 in two days, bottoming at $2,300. Now, though, ETH has added more than $200 of value and sits above $2,500. More similar gains come from Ripple and Solana.
On the other hand, Binance Coin, Cardano, Polkadot, Dogecoin, and MATIC have recovered around 10% each. More gains come from Terra (20%), Avalanche (13%), and Shiba Inu (21%) on a daily scale. SHIB is up by approximately 40% since yesterday's low, though.
Ultimately, the cryptocurrency market capitalization is up by $130 billion since yesterday's low and is now at nearly $1.7 trillion.
Jordan got into crypto in 2016 by trading and investing. He began writing about blockchain technology in 2017. He has managed numerous crypto-related projects and is passionate about all things blockchain. Contact Jordan: LinkedIn