AMD's 3D V-cache could be coming not only to CPUs, but GPUs too – PC Gamer
PC Gamer is supported by its audience. When you buy through links on our site, we may earn an affiliate commission. Learn more
By Chris Szewczyk
A lot more Infinity Cache could be coming to Radeon GPUs.
AMD has already announced that it plans to release a Zen 3 refresh in early 2022 with 3D V-Cache. It's a process aimed at vertically stacking cache in order to drastically boost the available L3 cache which can deliver a considerable performance increase. Word comes via Tom's Hardware that AMD is in the process of trademarking the technology with the U.S. Patents and Trademarks Office. That alone wouldn't be particularly newsworthy, but buried in the application are mentions of potential use cases that extend to other products beyond CPUs. Notably, GPUs.
AMD pulled out a surprise when its RX 6800 series proved to be very competitive against Nvidia's high end offerings. It managed to do so with what many considered to be an underwhelming 256-bit bus that delivered relatively limited memory bandwidth. AMDs reasoning for including a 256-bit bus was the inclusion of what it calls Infinity Cache. The 128MB of cache of the Navi 21 GPU is a big reason why AMD's performance was so competitive despite its bandwidth disadvantage. The cache acts as an on-die store that lessens the need to access the VRAM. If 128MB is beneficial, then assuming AMD can scale its V-Cache technology onto its GPU products, then 256MB or 512MB or more of Infinity Cache could produce some rather dramatic performance gains.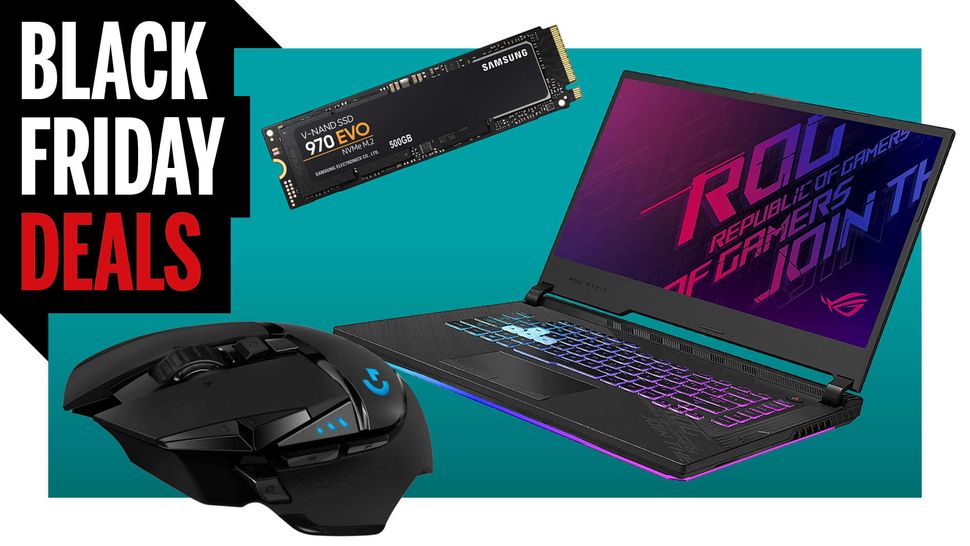 Black Friday 2021 deals: the place to go for the all the best early Black Friday bargains.
Of course, this is just a trademark application, which means it's vague and broad. Many such applications end up going nowhere. But, given the importance and attention that AMD devoted to Infinity Cache at the time of the launch, we're pretty sure that V-Cache is not going to be limited to CPUs. It might take a generation or two but its seems like AMD is committed to vertical stacking.
AMD claims that its CPUs with 3D V-Cache can deliver performance improvements of up to 15%, so if this tech makes it to GPUs, a 15% gain on top of the other improvements, and maybe even a multi-chip module design could potentially deliver a major performance leap. Not to be outdone, Nvidia's Ada Lovelace GPUs are also rumoured to deliver major performance gains. 2022 is shaping up to be a great year for gamers.
Chris just can't seem to stop trying out new Borderlands character builds or testing out legendary weapons. If he's not having fun benchmarking the latest and greatest PC hardware he's frequently getting rekt while playing the crypto currency markets.
Sign up to get the best content of the week, and great gaming deals, as picked by the editors.
Thank you for signing up to PC Gamer. You will receive a verification email shortly.
There was a problem. Please refresh the page and try again.
PC Gamer is part of Future US Inc, an international media group and leading digital publisher. Visit our corporate site.
© Future US, Inc. 11 West 42nd Street, 15th Floor, New York, NY 10036.

Global PC Gaming Headsets Market — Segmented by Geography — Growth, Trends, and Forecast (2021–2029) – Discovery Sports Media – Discovery Sports Media
This report provides a comprehensive overview of market growth factors, factors that influence and hinder market growth, current market trends, market trends, market plans for the coming years.
It includes an analysis of the latest advances in technology, an analysis of Porter's Five Forces Model, and identified profiles of the top players in the market. The report also provides an overview of the micro and macro factors needed for new market entrants and those already in the market, as well as a detailed analysis of the value chain.
Top Key Players are
Logitech
Razer
HyperX
Sennheiser
ASTRO
Mad Catz
Cooler Master
SteelSeries
Creative
Get sample copy @ https://www.qyreports.com/request-sample/?report-id=351301
Also, this report explores the pin-point analysis of competitive change and keeps you competitive. It provides forward-looking insights for a variety of driving factors or impedes market growth. It presents a six-year forecast considered based on how the market is expected to grow. It helps to understand the key product components and their future. It advises in announced business decisions by providing a detailed description of the market as well as by conducting an in-depth analysis of the market segment. Lastly, it also provides clear diagrams as well as structured SWOT analysis of the market segment.
Marketing Research Software reviews this market based on its market segment, region and current market structure. Geographies born in this research report are from North America, Asia Pacific, Europe, and the rest of the world.
Ask for Discount: https://www.qyreports.com/ask-for-discount/?report-id=351301
The conclusions of this report highlight the potential of the Global PC Gaming Headsets Market in terms of investing in different segments of the market and show that it is possible to define the potential for new successful projects in the future. near. The main components of the global market are based on product types, SMEs and large companies. The report collects data for each major in the market based on current company profile, quantity, market value, market price, market volume, photo, product description and latest contact information.
Table of Contents
Global PC Gaming Headsets Market Research Report
Chapter 1 Food Marketing Software Summary
Chapter 2 The Impact of the Global Economy on Industries
Chapter 3 Global Marketing Competition of Manufacturers
Chapter 4 Global Production, Money by Regional
Chapter 5 Global Imports (Production), Food, Shipping, Imported by region
Chapter 6 Global Production, Money (Profit), Types of Sales by Type
Chapter 7 Global Market Analysis by Applications
Chapter 8 Efficiency Review
Chapter 9 Bonding companies, Strategy Strategy and real estate investors
Chapter 10 Trading Strategy Analysis, Distribution / Vendors
Chapter 11 Market Impact Analysis
Chapter 12 Global PC Gaming Headsets Market Forecast
Enquiry before Buying this premium Report: https://www.qyreports.com/enquiry-before-buying/?report-id=351301
About Us –
We at QYReports, a leading market research report publisher cater to more than 4,000 prestigious clients worldwide meeting their customized research requirements in terms of market data size and its application. Our list of customers include renouned Chinese companies multinational companies, SME's and private equity firms. our business study covers a market size of over 30 industries offering you accurate, in depth and reliable market insight, industry analysis and structure. QYReports specialize in forecasts needed for investing in an and execution of a new project globally and in Chinese markets.
Contact Us:
Name: Jones John
Contact number: +1-510-560-6005
204, Professional Center,
7950 NW 53rd Street, Miami, Florida 33166
sales@qyreports.com
www.qyreports.com
 
Sony to keep making PlayStation 4 as PS5 output hits snag – New York Post
Thanks for contacting us. We've received your submission.
Sony's plans to mass produce its new PlayStation 5 gaming console have been put on hold because of disruptions in the global supply chain — forcing the company to keep cranking out its older PS4 systems.
The Japanese tech giant had initially planned to phase out manufacturing of PS4 at the end of last year and move to a full transition to its newer consoles, according to Bloomberg. But now it is pivoting to produce as many as 1 million of the old models in 2022.
After introducing the PS5 in November 2020, supply has been scarce due to shortages in advanced chips and other commodities needed to mass produce the hardware.
This past November, Sony reduced its PS5 production outlook. Initially, it aimed to make more than 16 million units in the year ending in March, but that number was trimmed to 14.8 million.
The older PS4 is cheaper to make and uses less advanced chips and software than its successor. Released in 2013, the PS4 has sold more than 116 million units and remains popular among gamers.
The PS5, which offers more sophisticated graphics and faster loading times than the PS4, was also met with great fanfare. As of September 2021, it has sold 13.3 million total units — surpassing the 7.6 million units that the PS4 sold in its first year of availability nearly a decade ago.
Sony told assembly partners late last year that it is pivoting to manufacture more PS4 consoles this year, though a company spokesperson denied that it had planned to discontinue production altogether.
"It is one of the best-selling consoles ever and there is always crossover between generations," a spokesperson told Bloomberg.
This past fall, Sony reported a 27% increase in sales in its gaming division for the three-month fiscal quarter that ended on Sept. 30. The firm credited the popularity of the PS5.
In total, the Japanese conglomerate's gaming division recorded $5.7 billion in sales during the three month period starting in July. Operating income fell 21% to $727 million while the company generated $10.8 billion in revenue.
Sony isn't the only gaming company that is relying on its older technologies to keep profits flowing during the supply chain crunch.
Last year, Nvidia, the US firm that makes processing units for gaming consoles, revived its previous generation of GTX 1050 Ti graphics cards due to the shortage in semiconductors.
While the company never officially discontinued production of the card, it was not listed for sale as recently as November 2020.
The card was first introduced in 2016, but was gradually phased out in favor of the newer 16-series cards, according to PC Gamer.
Market observers say that the supply chain crisis and chip shortages will likely last through this year.
Share Selection
Daily Deals: Save on Select PS5, PS4 Games Today – IGN