Google Pixel 6 Pro vs Apple iPhone 13 Pro: The best of Android vs the best of iOS – XDA Developers
Set up a new account on the XDA Developers Forums
Sign in to the XDA Developers Forums
Add swipe gestures to any Android, no root
Make your phone easier to use with one hand, no root
The best way to access XDA on your phone
A sweet, feature-filled launcher with a beautiful UX.
XDA's official marketplace for buying and selling tech
Premium videos
The Google Pixel has always been designed to be the "iPhone of Android," and the Pixel 6 Pro comes the closest to living up to that goal yet. In addition to sporting its own silicon for the first time, the Pixel 6 Pro also sees further software tweaks on top of Android 12 that make it feel different from typical Android devices — and dare we say it, more like an iOS. The iPhone 13 Pro, meanwhile, is a somewhat iterative update over last year's iPhone 12 Pro, with most of the big upgrades coming in hardware components that Android phones have offered for years, like larger camera sensors and a high refresh display.
The iPhone vs Pixel debate is a fun one to have for tech geeks every year, but this is probably the first year where this debate matters (just slightly, but still) to the average consumer.
My colleague Adam Conway has already reviewed the Pixel 6 Pro thoroughly, while I also reviewed the iPhone 13 Pro last month. I also tested the two cameras against each other in a Pixel 6 Pro vs iPhone 13 Pro camera shootout. This piece will focus on comparing the two flagships with a broader overview.
Pixel 6 Pro (left); iPhone 13 Pro (right).
About this review: This comparison was written after testing a Google Pixel 6 Pro that XDA purchased and an iPhone 13 Pro provided by Apple, for several weeks. Google Ireland did provide my colleague Adam Conway with a Pixel 6 Pro review unit, but it was not used in this piece. Neither company had any input in this article.
While the Pixel is beginning to increasingly feel like an iPhone software-wise, on the hardware front, it is as opposite as it gets. While the iPhone 13 Pro is mostly hard corners and flat sides, with a professional, yet cold and mechanical vibe — it would resemble the rectangular monolith in 2001: Space Odyssey if it came in an all-black colorway — the Pixel 6 Pro is curvy, colorful, playful (unless you got the very dull deep grey color which I got).
Despite the Pixel 6 Pro bringing a bigger 6.7-inches screen to the iPhone 13 Pro's 6.1-inches, the Pixel 6 Pro is easier to hold for me, because of the aforementioned curves, and also because the Pixel 6 Pro, like almost all Android phones, use a more elongated aspect ratio than the iPhone. So while the Pixel 6 Pro is taller, it's less wide horizontally at 75.9mm to the iPhone 13 Pro's 78.1mm.


Both phones offer OLED screens with a refresh rate up to 120Hz, but the Pixel's display is more pixel-dense, the iPhone 13 Pro's screen gets noticeably brighter — and it's the latter that will matter in real world use. However, the iPhone's screen is also interrupted by a giant notch, while the Pixel has a small hole-punch, so you're getting a lot more screen on the Pixel 6 Pro than iPhone 13 Pro.

After years of using pedestrian camera hardware (at least relative to what Samsung, Huawei, Xiaomi offer), both Apple and Google finally stepped up this year with newer, better hardware. The Pixel 6 Pro sees the bigger jump, upgrading its sensors to a 50MP GN1 sensor with a large 1/1.31-inch sensor, along with a 48MP Periscope zoom lens and 12MP ultra-wide. The iPhone 13 Pro, meanwhile, brings back a familiar feeling triple 12MP main system, but every lens gets a larger sensor, including a relatively big bump up for the main camera (still smaller than the Pixel's 1/1.31-inch though), and an improved 3x telephoto zoom (which, also, is inferior to the Pixel's 4x Periscope zoom). Selfie camera hardware remains mostly unchanged for both phones: 11MP for the Pixel 6 Pro, 12MP for the iPhone 13 Pro.
The Pixel 6 Pro is better at capturing still wide and zoom images, while the iPhone is better at ultra-wide photos and overall video performance


I've covered the camera systems of both phones in an in-depth camera shootout, so please check that out if you want to know more. But the long story short is that I find the Pixel is a bit better at capturing still images with the main and zoom cameras, while the iPhone is better at ultra-wide photos and video performance.


As for which phone looks better? Judging the back of the phone is a subjective exercise, and I like both backs equally. I love the unique visor and two-tone finish in the "Sorta Sunny" colorway of the Pixel 6 Pro, but the iPhone 13 Pro, with its stainless steel flat railings and hard corners, looks like a professional, polished machine.
You can argue either way — for the backside. If we're talking about the front, I think the Pixel objectively wins because the hole-punch takes up so much less space than the notch.
Either way, these are still ultimately glass phones, so you're going to want to get a case and/or screen protector for either of these phones for added protection. Check out our roundup of best Pixel 6 Pro cases and best iPhone 13 Pro cases, as well as best screen protectors for the Pixel 6 Pro.
Generally speaking, iPhones have historically been more powerful and with better battery efficiency than Android counterparts even if the latter phones pack more RAM or a larger battery. The main reason for that is because Apple designs its own SoC and software, giving it total control over hardware and software, creating better synergy between the two. No Android phone has achieved this total level of control until the Pixel 6 series, because this is the first device to run on Google's own SoC, the Tensor.
The iPhone 13 Pro's 4498 multi-core score trumps the Pixel 6 Pro's 2749.
While Tensor isn't as powerful as the iPhone 13 Pro's A15 Bionic, it does allow the Pixel 6 Pro to do a lot of on-device computing in terms of image and language processing the way other Android phones cannot.
Both the iPhone 13 Pro and Google Pixel 6 Pro were released with the newest version of their respective software: iOS 15 and Android 12. We'll start with the latter since Android 12 is the biggest visual overhaul to Android in years.
Google coined this big overhaul  "Material You," an evolution of the "Material Design" first introduced way back in Android 5. Material You, as the name implies, is a more customizable aesthetic that aims to provide a different aesthetic that suits each individual user. To do so, the Pixel 6 Pro utilizes a theme engine codenamed "monet" that identifies the colors being used in the wallpaper, and then builds a pastel-colored theme around which your Pixel 6 Pro's UI revolves.
For my Pixel 6 Pro, the monet engine came up with a light pink tone that can be seen throughout the phone's interface, and I really like it. Particularly, in the camera app, such a playful color really makes the interface pop, because I've spent a decade-plus seeing smartphone camera apps that almost always come in a black-and-white color scheme. In terms of looks, I love almost everything about the Pixel version of Android 12, except for one nitpick which I'll come back to later because it ties into a bigger rant.
Moving beyond just looks, Android 12 also brings new privacy features, such as Privacy Dashboard, an all-in-one page that shows you exactly what data each app has accessed in the past 24 hours. The information is presented in a linear timeline, so you get a clear idea of, for example, just how many times Instagram accessed your locations in one afternoon.
There are also new indicators, in the form of a green oval icon or dot, that will let you know anytime an app is using the Pixel 6 Pro's camera or microphone. This feature is great, but it's also lifted wholesale from iOS. In fact, Android 12 borrows quite a lot from iOS, including a new one-hand mode that behaves exactly like iOS's take, which is distinctly different from every other one-hand mode on other Android phones. Basically, brands like Samsung, Xiaomi, Huawei, Vivo have long offered a one-hand mode that shrinks the display both in height and width. The Pixel's take, only brings down the top of the screen (meaning the screen is just as wide as before), just like how iPhone has been doing it for over five years.
The Pixel 6 Pro's one-hand mode (left) and iPhone 13 Pro's "reachability" (right).
I don't like this move at all, not just because it's such a blatant copy of what Apple has been doing (even the action to trigger it is exactly the same), but other Android brands' one-hand mode is just better because it shrinks the screen's width as well. Many people with smaller hands have trouble one-hand typing on modern smartphones because their thumb can't reach all the way across horizontally.
Now, before Android fans grab their pitchforks, I am well aware iOS has also lifted features from Android, like widgets on homescreen. I am not against brands copying, and I think every phone brand at this point has lifted ideas. My gripe is that Google is lifting elements of iOS that make Android less customizable than before. For example, the bar at the bottom of the screen (to show users where to swipe) can be hidden in almost every other Android skin for a cleaner look, but the Pixel launcher must show that bar at all times — just like iOS.
Another example: there are two widgets on a Pixel launcher's homescreen — the Google search bar and Date/Weather widget — that cannot be removed. This drives me crazy because one of the biggest appeals of Android to me is I can (or used to) customize the homescreen entirely as I saw fit. If I want, I could have just one app on the entire homescreen. You can't do that with the Pixel launcher anymore, because the Google search bar must sit at the bottom, and the Date/Weather widget must sit at the top. This sounds a bit draconian, like iOS.
As my colleague Adam Conway wrote in his in-depth review of Android 12: "the Pixel launcher is very much the iOS launcher of the Android world."
Aesthetically speaking, iOS 15 doesn't change much from iOS 14 — the biggest visual overhaul comes in Safari, where the address bar has been moved to the bottom of the screen — but Apple introduces features that improve usability, like the ability to share FaceTime links with Android phone users, and SharePlay, which allows iPhone users to watch videos or listen to music together during FaceTime calls. These are likely big upgrades for many who live in North America, and perhaps the UK, where FaceTime is apparently quite popular among Apple users. But I live in Hong Kong, where like the rest of the world excluding the aforementioned North America and UK, we mostly rely on third-party chat apps like WhatsApp, WeChat, Line, etc.
iOS 15 also brings slightly improved notifications (which still sucks, by the way — it just sucks a bit less), and the ability for Siri to handle some tasks offline (this, to be fair, has been available on Google Assistant for years). For the most part, iOS 15 is a minor upgrade, because last year's iOS 14 was the one that brought big changes, like the addition of widgets. Still, if you use other Apple products, iOS's integration with those devices works great. A lot of existing features, like AirDrop, or Private Relay, still work very well.
As for which OS I prefer? I have always preferred Android over iOS and this remains true. I like Android's more conventional file system, notification management, and completely free home-screen grid that lets me place apps almost anywhere on the screen. However, the Pixel launcher slowly "locking things" on the homescreen has taken away from that a bit.
We've already established that Apple's A15 Bionic has more raw power than the Google Tensor, but this doesn't show itself in the real world much — both phones will zip around and launch apps fine. The only time I notice the A15 Bionic's superiority is when I'm exporting videos, whether they're 360 videos via Insta360's app, or just rendering short clips I've shot for Instagram Stories, the A15 Bionic renders videos at lightning speed, while the Tensor (or any Snapdragon 888 device) take noticeably longer. I'm not talking about twice as long, but like three to four times as long.
With that said, the Tensor can do some amazing things, because Google designed it to prioritize the things Google is very skilled at, such as machine learning. To that end, the Tensor has allowed the Pixel 6 series to achieve the best-in-class real-time text-to-speech transcription and real-time language translation I've ever seen on any computing device. The voice-to-text transcription, in particular, works so well that it has changed the way I use WhatsApp: I now prefer to use my voice to dictate responses instead of typing out the words with my hands.


Apple, of course, also made a major push towards machine learning with the A15 Bionic, and it, too, is capable of some groundbreaking computational tasks, like creating somewhat realistic-looking artificial bokeh in videos (better known as "Cinematic Mode").
Either way, neither phone will leave you disappointed whether you're using it for work or play — for the latter, however, I prefer the Pixel 6 Pro's less interrupted screen, but then the iPhone 13 Pro has louder, fuller stereo speakers.
The Pixel 6 Pro has a much larger 5,000 mAh battery than the iPhone 13 Pro's 3,125 mAh, but I find the iPhone 13 Pro's battery life to be a bit better. I have been using both phones heavily over the past few weeks, and the iPhone 13 Pro has almost always lasted me a full day easily — even a heavy use 15-hour day out and about. The Pixel 6 Pro, however, has ran dangerously close to 0% a few times. If I have to give a rough estimate, I'd say the iPhone 13 Pro can go an extra two to three hours on a single charge for my usage. I attribute this to a couple of reasons: the Pixel 6 Pro is probably using high refresh more often, and since this is the first time Google is using its own bespoke SoC (which isn't entirely 100% designed by Google anyway, as it has roots in Samsung's Exynos 2100), Google hasn't mastered the hardware/software synergy as efficiently as Apple.


Usually, when I do these iPhone vs Android comparisons, I always conclude that the Android phone may have better cameras or more immersive screens, but it can't match the iPhone's uniqueness, because Apple is the only one making iOS products, while there are several brand making Android phones. For example, as much as I really like the OnePlus 9 Pro, does it really feel that much different from the OPPO Find X3 Pro?
And so I think what Google has done with the Pixel 6 Pro — giving it several exclusive features and a distinctive UI that's different from vanilla Android — is the right move. It gives the Pixel personality and individuality. Google has clearly been trying to make the Pixel the iPhone of the Android world, and with the Pixel 6 Pro, Google has come the closest yet.
Google has clearly been trying to make the Pixel the iPhone of the Android world, and with the Pixel 6 Pro, Google has come the closest yet
For me personally, I have chosen to carry the Pixel 6 Pro over the iPhone 13 Pro (and anything else I have) right now as my daily driver, because the Pixel 6 Pro's voice dictation is a game changer,  I love the whimsical aesthetics of Pixel UI (dare I say … MIUI-like?) and I think the Pixel 6 Pro has the second best camera system on the market right now (behind the Vivo X70 Pro Plus).
But let's face it, the iPhone 13 Pro is still going to outsell the Pixel 6 Pro several hundred times over because it's so much more widely available, and it has a wide ecosystem of companion products like earbuds, headphones, tablets, computers. This here, is the endgame for Google. Making the Pixel 6 Pro close to the iPhone in personality and exclusivity is just the first step. Google needs to work on having a wider retail presence and eco-system of products.
As it is right now, the Pixel 6 Pro remains a niche device for techies and Android fans. The majority of average consumers across the world are still choosing Apple or Samsung.

XDA » Full Reviews » Google Pixel 6 Pro vs Apple iPhone 13 Pro: The best of Android vs the best of iOS
I'm a senior editor at XDA Developers. I have been a journalist for a decade, the last five years covering the mobile tech scene closely, reviewing just about every phone and attending trade shows and launches. I also run a gadget review channel on YouTube.
Receive the freshest Android & development news right in your inbox!

XDA Developers was founded by developers, for developers. It is now a valuable resource for people who want to make the most of their mobile devices, from customizing the look and feel to adding new functionality.
Are you a developer? | Terms of Service
This site is protected by reCAPTCHA and the Google Privacy Policy and Terms of Service apply.
Copyright © XDA
Apple Sold Over 40 Million iPhone 13 Models During the Holiday Season, Says Wedbush Analyst – MacRumors
Apple sold north of 40 million iPhone 13 models over the holiday period in a record number for the company, despite industry-wide chip shortages, according to Wedbush analyst Daniel Ives.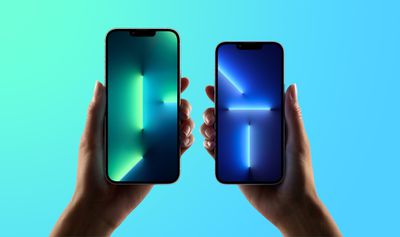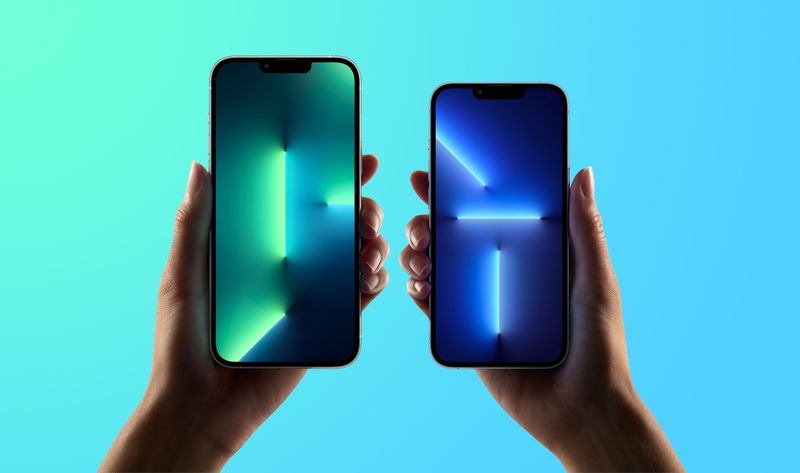 Last year, reports began emerging that demand for ‌iPhone 13‌ models was slowing ahead of the holidays as delivery estimates for ‌‌iPhone 13‌‌ models started to improve.
However in a new note to investors, seen by MacRumors, Ives said demand remained strong for the current iPhone cycle going into 2022, with demand outstripping supply be several million units in the December quarter, a positive sign for Apple as supply chain issues begin to resolve themselves in the first half of this year.
Based on our supply chain checks over the last few weeks, we believe demand is outstripping supply for Apple by roughly 12 million units in the December quarter which now will add to the tailwinds for Cupertino in the March and June quarters as the supply chain issues ease in 1H22.
According to Ives, China has been a major source of strength for Apple over the last 12 months and a key region for ‌iPhone‌ sales, particularly in relation to increased market share due to the "multi-year supercycle" afforded by the iPhone 12 and ‌iPhone 13‌.
According to Ives, roughly 230 million of 975 million ‌iPhone‌ users worldwide haven't upgraded in the last three and a half years, and the analyst believes Apple's continuing smartphone sales will provide highly influential tailwinds as excitement builds for Apple's much-anticipated mixed reality headset, which is expected to be announced in the summer.
Ives says the "linchpin" to Apple's valuation re-rating remains its services business, taking in the likes of Apple Music, iCloud, Apple TV+, and Apple Fitness+, which Wedbush believes is now worth $1.5 trillion. On that basis, Wedbush predicts that despite reports of supply constraints, Apple's chip shortages are a "transitory issue" and "nothing more than a speed bump" on the way to Apple becoming the first $3 trillion market cap company in 2022.

Read about the differences between these two new processors from Apple.
Figure out if the 14″ or 16″ MacBook Pro is the one for you.
Apple Watch SE or Apple Watch 7 – which one to get?
App Privacy Report, Legacy Contact, Apple Music Voice Plan, and many more changes!
New high-end model will move from Intel to Apple silicon.
Updated AirPods Pro could see some design changes like elimination of the stem.
The next-generation MacBook Air refresh coming in 2022 will see Apple introduce the biggest design update to the MacBook Air since 2010
Apple is working on a redesigned version of the larger-screened iMac that could bring back the "iMac Pro" name.
 
MacRumors attracts a broad audience of both consumers and professionals interested in the latest technologies and products. We also boast an active community focused on purchasing decisions and technical aspects of the iPhone, iPod, iPad, and Mac platforms.
Google Pixel 7 news and rumors: What Google's next big phone could bring – BGR
The Google Pixel 6 represented a shift in direction for Google. The phone is the first to offer a Google-designed chip, in the new Tensor chip, plus it offers some incredible camera features, and more. But while Google has been building phones for a long time, the Pixel 6 is still a first-gen product in Google's big new smartphone push. The Pixel 7, on the other hand, could be a truly amazing phone.
The Pixel 6 is still a relatively new phone, and as such, it will probably be a while before we see the Pixel 7. That said, we have already started hearing rumors about the upcoming device, and we're pretty excited to see exactly how it turns out.
Want to learn more? Here's everything we know about the upcoming Google Pixel 7 so far. Alternatively, if you're more interested in the current-generation phones, check out our full Pixel 6 and Pixel 6 Pro reviews.
The Google Pixel 6 boasts a radical new design, with a camera bar across the back of it, and that classic Pixel two-tone design in a number of stunning colors. We don't necessarily expect the Pixel 7 to completely do away with that look, but it will still likely look a little different from the Pixel 6.
There aren't any current rumors about the overall design of the Pixel 7 series, so it's hard to tell exactly what it'll look like. The Pixel 6 and Pixel 6 Pro offer a few design differences — like the fact that the Pixel 6 Pro has a curved display. That was a controversial design choice, and it's possible Google will return to a flat display for the pro model of the Pixel 7.
One of the biggest changes to the Pixel series with the Pixel 6 came in the form of the new Tensor chip. The new chip focuses on artificial intelligence, and helps give the Pixel 6 a super smooth feel, despite not being quite as fast as the latest Apple or Qualcomm chips in benchmarks. The Pixel 7 may take Tensor performance to the next level though. The new chip is said to have the model number GS201, and there's no word yet on exactly what kind of improvements it will offer over the original Tensor chip.
The camera has been arguably the most important feature of the Pixel series for a long time now, and that's only likely to continue with the Pixel 7. The Pixel 6 added some great smart features like Magic Eraser and Face Unblur. We have no idea what kinds of cool features could arrive with the Pixel 7, so we'll have to wait and see.
When it comes to camera hardware, we're also not sure what to expect on the back — but there are some rumors about what we'll get on the front. The rumors suggest that Google will do away with a hole-punch cutout, in favor of an under-display camera. This technology would use a new reflector system to rotate being in display mode and camera mode, according to a patent filed by Google.
Pixel phones have long been released around the October time frame, and that's unlikely to change for the Pixel 7. That said, given how far away from the release we are, it could still change.
When it comes to pricing, we expect the overall price to remain similar to the Pixel 6. As with the Pixel 6, Google will likely release two phones — a Pixel 7 and a Pixel 7 Pro. That means that the Pixel 7 could come at $599, and the Pixel 7 Pro at $899.
Christian de Looper has been passionate about consumer technology since childhood, but didn't know writing about it could be a career until he started looking for online work during college. He was born in Canberra, Australia, and has lived in France, Minnesota, and now sunny Santa Cruz, California, where he test drives cars and puts every gadget he can get his hands on to the test.
Here's what C-Band 5G is, and what Android phones can use it – 9to5Google
January 19
Andrew Romero
– Jan. 19th 2022 12:43 pm PT
@ChaosRomero
Verizon and AT&T are starting to rollout out C-Band 5G coverage for their users in the US, bringing a whole new set of frequencies into the 5G game. So what is C-Band 5G and what Android phones are eligible for it?

In general, there are a couple of different variations of 5G. First, there's the low-band variation, which is also referred to as sub6. Sub6 gets a much larger area of coverage but sacrifices speed in doing so. Even though low-band 5G is the slowest player in the 5G game, it's still faster than 4G LTE. The other familiar version of 5G is mmWave. This standard sacrifices coverage for speed, reaching incredible speeds for 5G customers. Unfortunately, the caveat to this is sudden coverage loss and lack of connectivity indoors.
Verizon's C-Band is finally rearing its head as the middle child between the two. Operating between 3.7GHz and 3.98GHz, C-Band is able to provide a much larger blanket of coverage while delivering faster speeds than low-band coverage. Not to mention, you can obtain a strong C-Band 5G signal even indoors with Verizon and AT&T.
The addition of this standard by these carriers is a welcome one, seeing as low-band 5G doesn't seem to impress, and mmWave isn't available for most of the US. Bridging the gap between the two, C-Band will be able to reach much more of the US while providing very fast speeds – generally anywhere from 500Mbps to 800Mbps, according to users on the Verizon subreddit.
As mentioned, the main two carriers taking on C-Band will be Verizon and AT&T. This, however, doesn't mean that C-Band will be limited to these two giants. Smaller carriers like Visible, which relies on Verizon's 5G network, will also be able to provide C-Band coverage to its users, according to MVNOReasearch (a Visible employee) on Reddit.
One major thing to note here is that C-Band 5G speeds will likely be capped at 200Mbps for Visible customers. This however doesn't make the adoption of C-Band useless. Since C-Band will be able to cover a large amount of area, Visible customers will be able to take advantage of genuinely fast speeds in a larger, more reliable area.
As with any new frequency standard, it may take some time for devices to adopt C-Band. That being said, there are a few Android phones already out that will be able to take advantage of Verizon and AT&T's C-Band 5G:
While the Pixel 6 and 6 Pro aren't "currently certified" for Verizon's C-Band 5G, the plan remains to bring the 5G spectrum to those Google-made devices. Verizon doesn't currently have a timeline available.
Requirements to run C-Band are a little unclear as of right now, but we do know that the Samsung devices listed above run a Snapdragon X60 5G modem. On the other hand, the Pixel 6 and 6 Pro run a Samsung 5123b modem. In Verizon's testing of its C-Band 5G network, a Snapdragon X65 chip was used. We hope to learn more about technical requirements as C-Band 5G on Android phones becomes widely available.
While the list isn't massive by any means, it's a good place to start. Going forward, Verizon has also said that phones it releases as of the addition of C-Band will have the capability to connect to this new standard. Verizon also expects to offer "over 20 compatible phones by the end of 2022."
Both major carriers – Verizon and AT&T – are set to fire up C-Band on January 19, 2022. You may have to check with your carrier in order to ensure that C-Band 5G will be available to you under your current plan. For instance, Verizon is making C-Band available to users who are signed up for its Ultra Wideband plan, which includes the previous fastest speeds and coverage available. For AT&T, C-Band will be offered in the form of "5G Plus" and will be available in the majority of its unlimited plans.
Prior to the release and initiation of C-Band, the FAA had expressed concerns over the new standard. Though 5G is already safely in use in 40 other countries, according to Verizon, the FAA still feels it isn't safe enough just yet to initiate around airports. Verizon and AT&T both feel the FAA was completely unprepared to handle this new 5G addition, given the time from development to deployment.
This has delayed C-Band's release up until this point and may make it even longer before you find yourself using C-Band at local and major airports.
FTC: We use income earning auto affiliate links. More.
Check out 9to5Google on YouTube for more news:
Breaking news for Android. Get the latest on apps, carriers, devices, and more!
@ChaosRomero
Pixel 6 January patch: What issues are fixed? [Video]
Google working on AR headset with 'Project Iris'
YouTube Premium & Music get annual plans
Google is working to bring Material You to Chrome OS