iPhone 13 — wait or buy iPhone 12 now? – Tom's Guide
Tom's Guide is supported by its audience. When you purchase through links on our site, we may earn an affiliate commission. Learn more
By Richard Priday
The reasons to buy an iPhone now, and to wait for the next generation
Buy an iPhone 12 now or wait for the iPhone 13? This is a perfect example of the classic delayed gratification puzzle. Do you want to get a good phone now, or one that's possibly even better in a few month's time?
The current crop of rumors for the iPhone 13 have shown there will be several upgrades that will likely make it superior to the iPhone 12. However, these upgrades may not matter to you and how you use your phone. Plus, if you wait the iPhone 12 will almost certainly see a price drop this fall.
With the date of an Apple product event now set for Sept. 14, it probably pays to wait, even if your phone is cracked or out of date. But here are some other key factors to consider.
Smaller notch: The iPhone 13 display is said to be benefitting from a smaller Face ID notch, the first time Apple's shrunk it since introducing it. That'll give the iPhone 13 a more immersive viewing experience, as the notch can be distracting.
Touch ID in display: Apple will reportedly reintroduce Touch ID to the iPhone 13, either beneath the display or on the side button. It should prove useful for unlocking your phone quickly if your face is covered. However, recent reports also suggest that Apple is foregoing Touch ID for the iPhone 13, so take this with a grain of salt.
120Hz refresh rate (for Pro models): The iPhone 13's display is also said to be getting a 120Hz ProMotion refresh rate, at least for the Pro models. which will make compatible games and just scrolling feel beautifully smooth.
Always-on display: It's long overdue, but the iPhone 13 is expected to get an always-on display mode, something the iPhone 12 isn't capable of. This should make it easy to look at the time or other key info at a glance.
Camera improvements: Keen photographers will be able to benefit from the iPhone 13's improved rear ultrawide camera lens, as well as some new astrophotography and video portrait modes. What's more, it's rumored that all iPhone 13s, including the base models, will get Apple's LiDAR depth sensor this year, an auxiliary camera that helps with photo effects and AR applications.
LiDAR was only the iPhone 12 Pro and iPhone 12 Pro Max last year, so waiting for the iPhone 13 could prove a huge benefit if you don't fancy paying the extra for a 12 Pro model.
New colors: The iPhone 13 range is most likely to get a new batch of colors to choose from. The iPhone 12 line already has plenty of choices, including the newly introduced purple iPhone 12 and iPhone 12 mini. But if none of these options strike your fancy, there will be a new batch of colorways for the iPhone 13, including a possible orange and matte black.
Larger batteries: A leak spotted on l0vetodream on Twitter says that all of the iPhone 13 models will be getting larger battery capacities. This includes the iPhone 13 mini, iPhone 13, iPhone 13 Pro and iPhone 13 Pro Max. With the exception of the iPhone 12 Pro Max, the iPhone 12 series battery life results were disappointing, so more juice would be welcome.
These arguments were more compelling before Apple scheduled a Sept. 14 product event where it's likely to announce new iPhones. Even then, you'd figure that it will keep at least one iPhone 12 model around (most likely the 6.1-inch version) at a lower price. So consider these arguments for adopting Apple's older phone, whether it's now or after the iPhone 13 shows up.
Same sizes: From what we've heard, the iPhone 13 will be available in the same sizes as the iPhone 12. That would include a 5.4-inch iPhone 13 mini (despite the iPhone 12 mini reportedly selling quite poorly), a 6.1-inch standard iPhone 13, a 6.1-inch iPhone 13 Pro with a few extra features, and the 6.7-inch iPhone 13 Pro Max at the top of the range.
What size works best for you depends on your exact needs as well as what will fit best in your hand, pocket or bag, but it's not a reason to pick the iPhone 12 or iPhone 13 over the other.
Lower prices are coming on iPhone 12 lineup: Apple typically reduces the price of the previous generation iPhones as soon as the new models are announced. We expect that the iPhone 12 will cost $599 after the iPhone 13 is introduced, which would be $200 less. It's hard to say what the other iPhone 12 models will cost or even if Apple will continue to sell those models, but we'd anticipate a substantial reduction across the board.
The iPhone 12's cameras are still really good. Despite some expected improvements expected in the iPhone 13, the iPhone 12 and 12 Pro both have excellent cameras. The Pro models feature a telephoto lens (2x for the Pro, 2.5x for the Pro Max), but all four phones feature a powerful primary shooter with one of the best night mode's around.
The iPhone 12 is still pretty tough: Apple introduced Ceramic Shield displays on the iPhone 12, making the front cover better protected against drops. Apple's just given a large sum of money to Corning, but we don't expect a big leap in durability for the iPhone 13.
iPhone 12 already has 5G: The iPhone 12 offers 5G connectivity, so you can expect fast data speeds on the go. The iPhone 13 should offer an even better 5G Qualcomm modem, one that can aggregate mmWave and sub-6GHz bands, but we don't see 5G as a reason to wait for the iPhone 13.
The A14 Bionic is fast enough: The iPhone 13 will reportedly offer a faster A15 Bionic chip, which has already entered production. That's nice, but the A14 Bionic already blows away most Android phones in terms of performance. It's a true gaming machine. So we don't imagine the iPhone 13's performance gains being very dramatic.
Whether you go for the iPhone 12 or opt for the iPhone 13, you're probably going to end up with a great phone. It'll be your particular needs that will sway you to one or the other.
Since we're not expecting huge changes to the iPhone 13's 5G, storage capacity, performance, charging or overall size, you can feel comfortable opting for the iPhone 12 now, or whenever you can find a good deal. (Again, hold out until Sept. 14, and you'll likely see prices on the older iPhones drop.) If price is your priority, the iPhone 12 is going to be unquestionably cheaper than the iPhone 13, if you wait.
But if you're willing to be a little more patient, you will likely appreciate the iPhone 13's enhanced photography, less obnoxious notch, Touch ID and bigger batteries. We're particularly excited for the iPhone 13 Pro series because of its rumored 120Hz displays.
Richard is a Tom's Guide staff writer based in London, covering news, reviews and how-tos for phones, gaming, audio and whatever else people need advice on. He's also written for WIRED U.K., The Register and Creative Bloq. When not at work, he's likely thinking about how to brew the perfect cup of specialty coffee.
Get instant access to breaking news, the hottest reviews, great deals and helpful tips.
Thank you for signing up to Tom's Guide. You will receive a verification email shortly.
There was a problem. Please refresh the page and try again.
Tom's Guide is part of Future US Inc, an international media group and leading digital publisher. Visit our corporate site.
© Future US, Inc. 11 West 42nd Street, 15th Floor, New York, NY 10036.

Apple Sold Over 40 Million iPhone 13 Models During the Holiday Season, Says Wedbush Analyst – MacRumors
Apple sold north of 40 million iPhone 13 models over the holiday period in a record number for the company, despite industry-wide chip shortages, according to Wedbush analyst Daniel Ives.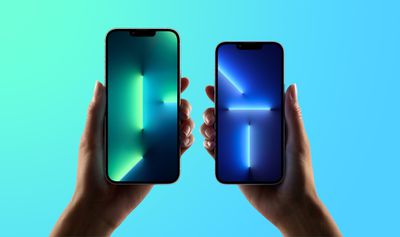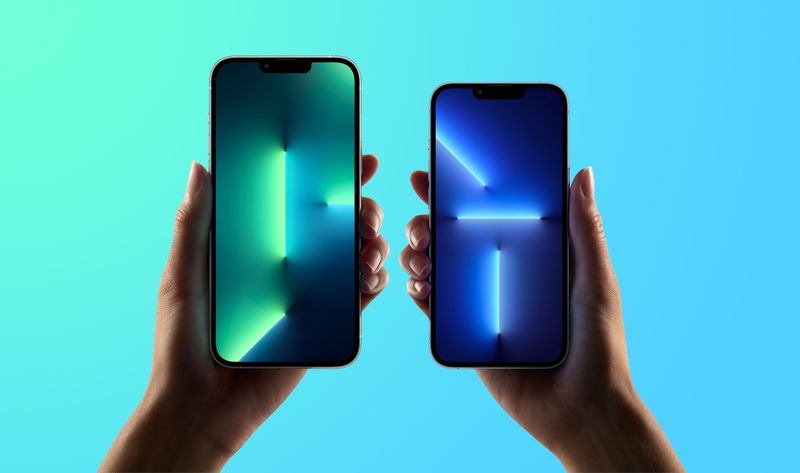 Last year, reports began emerging that demand for ‌iPhone 13‌ models was slowing ahead of the holidays as delivery estimates for ‌‌iPhone 13‌‌ models started to improve.
However in a new note to investors, seen by MacRumors, Ives said demand remained strong for the current iPhone cycle going into 2022, with demand outstripping supply be several million units in the December quarter, a positive sign for Apple as supply chain issues begin to resolve themselves in the first half of this year.
Based on our supply chain checks over the last few weeks, we believe demand is outstripping supply for Apple by roughly 12 million units in the December quarter which now will add to the tailwinds for Cupertino in the March and June quarters as the supply chain issues ease in 1H22.
According to Ives, China has been a major source of strength for Apple over the last 12 months and a key region for ‌iPhone‌ sales, particularly in relation to increased market share due to the "multi-year supercycle" afforded by the iPhone 12 and ‌iPhone 13‌.
According to Ives, roughly 230 million of 975 million ‌iPhone‌ users worldwide haven't upgraded in the last three and a half years, and the analyst believes Apple's continuing smartphone sales will provide highly influential tailwinds as excitement builds for Apple's much-anticipated mixed reality headset, which is expected to be announced in the summer.
Ives says the "linchpin" to Apple's valuation re-rating remains its services business, taking in the likes of Apple Music, iCloud, Apple TV+, and Apple Fitness+, which Wedbush believes is now worth $1.5 trillion. On that basis, Wedbush predicts that despite reports of supply constraints, Apple's chip shortages are a "transitory issue" and "nothing more than a speed bump" on the way to Apple becoming the first $3 trillion market cap company in 2022.

Read about the differences between these two new processors from Apple.
Figure out if the 14″ or 16″ MacBook Pro is the one for you.
Apple Watch SE or Apple Watch 7 – which one to get?
App Privacy Report, Legacy Contact, Apple Music Voice Plan, and many more changes!
New high-end model will move from Intel to Apple silicon.
Updated AirPods Pro could see some design changes like elimination of the stem.
The next-generation MacBook Air refresh coming in 2022 will see Apple introduce the biggest design update to the MacBook Air since 2010
Apple is working on a redesigned version of the larger-screened iMac that could bring back the "iMac Pro" name.
 
MacRumors attracts a broad audience of both consumers and professionals interested in the latest technologies and products. We also boast an active community focused on purchasing decisions and technical aspects of the iPhone, iPod, iPad, and Mac platforms.
Google Pixel 7 news and rumors: What Google's next big phone could bring – BGR
The Google Pixel 6 represented a shift in direction for Google. The phone is the first to offer a Google-designed chip, in the new Tensor chip, plus it offers some incredible camera features, and more. But while Google has been building phones for a long time, the Pixel 6 is still a first-gen product in Google's big new smartphone push. The Pixel 7, on the other hand, could be a truly amazing phone.
The Pixel 6 is still a relatively new phone, and as such, it will probably be a while before we see the Pixel 7. That said, we have already started hearing rumors about the upcoming device, and we're pretty excited to see exactly how it turns out.
Want to learn more? Here's everything we know about the upcoming Google Pixel 7 so far. Alternatively, if you're more interested in the current-generation phones, check out our full Pixel 6 and Pixel 6 Pro reviews.
The Google Pixel 6 boasts a radical new design, with a camera bar across the back of it, and that classic Pixel two-tone design in a number of stunning colors. We don't necessarily expect the Pixel 7 to completely do away with that look, but it will still likely look a little different from the Pixel 6.
There aren't any current rumors about the overall design of the Pixel 7 series, so it's hard to tell exactly what it'll look like. The Pixel 6 and Pixel 6 Pro offer a few design differences — like the fact that the Pixel 6 Pro has a curved display. That was a controversial design choice, and it's possible Google will return to a flat display for the pro model of the Pixel 7.
One of the biggest changes to the Pixel series with the Pixel 6 came in the form of the new Tensor chip. The new chip focuses on artificial intelligence, and helps give the Pixel 6 a super smooth feel, despite not being quite as fast as the latest Apple or Qualcomm chips in benchmarks. The Pixel 7 may take Tensor performance to the next level though. The new chip is said to have the model number GS201, and there's no word yet on exactly what kind of improvements it will offer over the original Tensor chip.
The camera has been arguably the most important feature of the Pixel series for a long time now, and that's only likely to continue with the Pixel 7. The Pixel 6 added some great smart features like Magic Eraser and Face Unblur. We have no idea what kinds of cool features could arrive with the Pixel 7, so we'll have to wait and see.
When it comes to camera hardware, we're also not sure what to expect on the back — but there are some rumors about what we'll get on the front. The rumors suggest that Google will do away with a hole-punch cutout, in favor of an under-display camera. This technology would use a new reflector system to rotate being in display mode and camera mode, according to a patent filed by Google.
Pixel phones have long been released around the October time frame, and that's unlikely to change for the Pixel 7. That said, given how far away from the release we are, it could still change.
When it comes to pricing, we expect the overall price to remain similar to the Pixel 6. As with the Pixel 6, Google will likely release two phones — a Pixel 7 and a Pixel 7 Pro. That means that the Pixel 7 could come at $599, and the Pixel 7 Pro at $899.
Christian de Looper has been passionate about consumer technology since childhood, but didn't know writing about it could be a career until he started looking for online work during college. He was born in Canberra, Australia, and has lived in France, Minnesota, and now sunny Santa Cruz, California, where he test drives cars and puts every gadget he can get his hands on to the test.
Here's what C-Band 5G is, and what Android phones can use it – 9to5Google
January 19
Andrew Romero
– Jan. 19th 2022 12:43 pm PT
@ChaosRomero
Verizon and AT&T are starting to rollout out C-Band 5G coverage for their users in the US, bringing a whole new set of frequencies into the 5G game. So what is C-Band 5G and what Android phones are eligible for it?

In general, there are a couple of different variations of 5G. First, there's the low-band variation, which is also referred to as sub6. Sub6 gets a much larger area of coverage but sacrifices speed in doing so. Even though low-band 5G is the slowest player in the 5G game, it's still faster than 4G LTE. The other familiar version of 5G is mmWave. This standard sacrifices coverage for speed, reaching incredible speeds for 5G customers. Unfortunately, the caveat to this is sudden coverage loss and lack of connectivity indoors.
Verizon's C-Band is finally rearing its head as the middle child between the two. Operating between 3.7GHz and 3.98GHz, C-Band is able to provide a much larger blanket of coverage while delivering faster speeds than low-band coverage. Not to mention, you can obtain a strong C-Band 5G signal even indoors with Verizon and AT&T.
The addition of this standard by these carriers is a welcome one, seeing as low-band 5G doesn't seem to impress, and mmWave isn't available for most of the US. Bridging the gap between the two, C-Band will be able to reach much more of the US while providing very fast speeds – generally anywhere from 500Mbps to 800Mbps, according to users on the Verizon subreddit.
As mentioned, the main two carriers taking on C-Band will be Verizon and AT&T. This, however, doesn't mean that C-Band will be limited to these two giants. Smaller carriers like Visible, which relies on Verizon's 5G network, will also be able to provide C-Band coverage to its users, according to MVNOReasearch (a Visible employee) on Reddit.
One major thing to note here is that C-Band 5G speeds will likely be capped at 200Mbps for Visible customers. This however doesn't make the adoption of C-Band useless. Since C-Band will be able to cover a large amount of area, Visible customers will be able to take advantage of genuinely fast speeds in a larger, more reliable area.
As with any new frequency standard, it may take some time for devices to adopt C-Band. That being said, there are a few Android phones already out that will be able to take advantage of Verizon and AT&T's C-Band 5G:
While the Pixel 6 and 6 Pro aren't "currently certified" for Verizon's C-Band 5G, the plan remains to bring the 5G spectrum to those Google-made devices. Verizon doesn't currently have a timeline available.
Requirements to run C-Band are a little unclear as of right now, but we do know that the Samsung devices listed above run a Snapdragon X60 5G modem. On the other hand, the Pixel 6 and 6 Pro run a Samsung 5123b modem. In Verizon's testing of its C-Band 5G network, a Snapdragon X65 chip was used. We hope to learn more about technical requirements as C-Band 5G on Android phones becomes widely available.
While the list isn't massive by any means, it's a good place to start. Going forward, Verizon has also said that phones it releases as of the addition of C-Band will have the capability to connect to this new standard. Verizon also expects to offer "over 20 compatible phones by the end of 2022."
Both major carriers – Verizon and AT&T – are set to fire up C-Band on January 19, 2022. You may have to check with your carrier in order to ensure that C-Band 5G will be available to you under your current plan. For instance, Verizon is making C-Band available to users who are signed up for its Ultra Wideband plan, which includes the previous fastest speeds and coverage available. For AT&T, C-Band will be offered in the form of "5G Plus" and will be available in the majority of its unlimited plans.
Prior to the release and initiation of C-Band, the FAA had expressed concerns over the new standard. Though 5G is already safely in use in 40 other countries, according to Verizon, the FAA still feels it isn't safe enough just yet to initiate around airports. Verizon and AT&T both feel the FAA was completely unprepared to handle this new 5G addition, given the time from development to deployment.
This has delayed C-Band's release up until this point and may make it even longer before you find yourself using C-Band at local and major airports.
FTC: We use income earning auto affiliate links. More.
Check out 9to5Google on YouTube for more news:
Breaking news for Android. Get the latest on apps, carriers, devices, and more!
@ChaosRomero
Pixel 6 January patch: What issues are fixed? [Video]
Google working on AR headset with 'Project Iris'
YouTube Premium & Music get annual plans
Google is working to bring Material You to Chrome OS