Most Anticipated PS5 Games In 2022 Ranked – Best Upcoming PS5 Games – PlayStation Universe
John-Paul Jones / November 23, 2021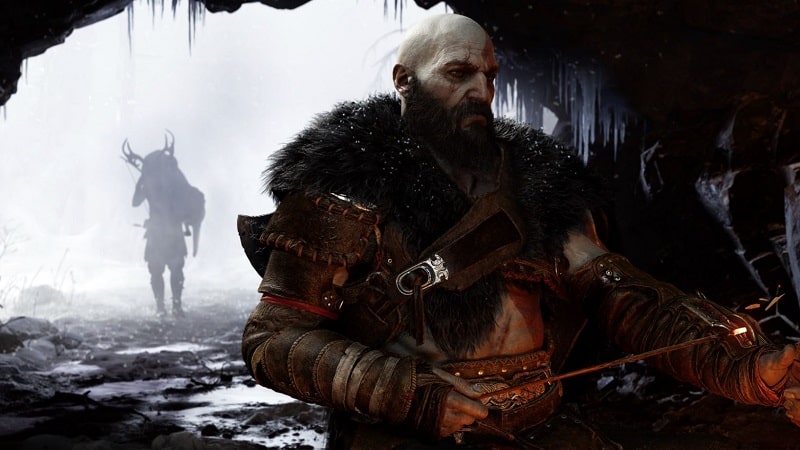 Most Anticipated PS5 Games In 2022 Ranked – Great Upcoming PS5 Games. When it comes to great PS5 games in 2022, we've got no shortage of possibilities. From the stunning looking God of War Ragnarok to the jaw-dropping Horizon: Forbidden West and Gran Turismo 7, PlayStation gamers have never had it better. So to quantify things a bit better for you all, we've compiled a list of the most anticipated PS4 and PS5 games for 2022. For further reading, you can check out our in-depth PS5 guide, PS4 games that give free PS5 upgrades guide, all the best PS5 games available, all PS5 games that have enhanced graphics, PS5 games that support crossplay, PS4 games that run at 60 FPS on PS5 and our feature which details all the PS5 games that perform better than the Xbox Series X versions. Finally, you might want to catch up on our continually updated guide which shows all the PS4 and PS5 games being released in 2022.
Best Upcoming PS5 Games In 2022:
It shouldn't be especially surprising that the sequel to one of the defining games of the PS4 generation is at the top of this list. Taking place three years after the end of 2018's God of War, Ragnarok shows us a world where a teenage Atreus is coming to grips with the revelations he experienced at the end of that game, all the while an increasingly world weary Kratos finds himself repeatedly targeted by a vengeful Freya and a range of other, equally angry Norse deities. Looking set to double down on the action RPG fundamentals and stunning spectacle of its predecessor, there's very little chance that God of War Ragnarok doesn't end up as the GOTY for 2022 and possibly Game of the Generation to boot.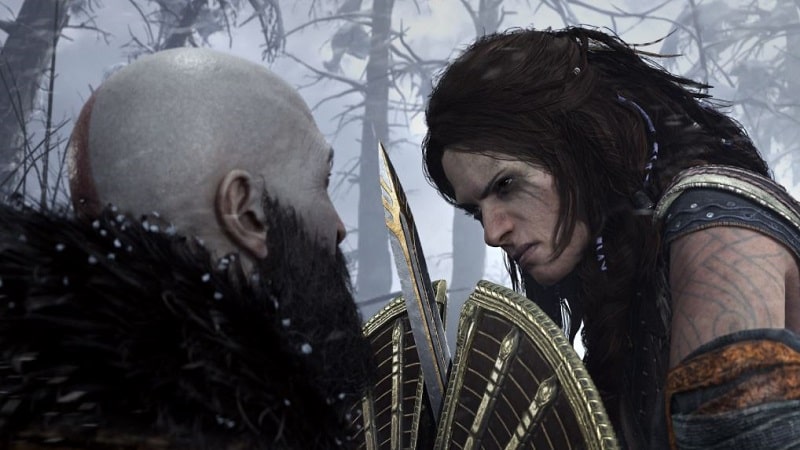 Another banner exclusive for PlayStation platforms, Horizon Forbidden West expands the already sprawling scope of Guerrilla Games stellar open world adventure with all new machines, abilities and full-throated expansion of Horizon's epic narrative. Quite simply, Horizon Forbidden West looks to be an astounding open world adventure that gives us more of what we loved so much about the previous game. Better visuals, a much more epic storyline and an all-new range of machines to scrap with. What's not to like?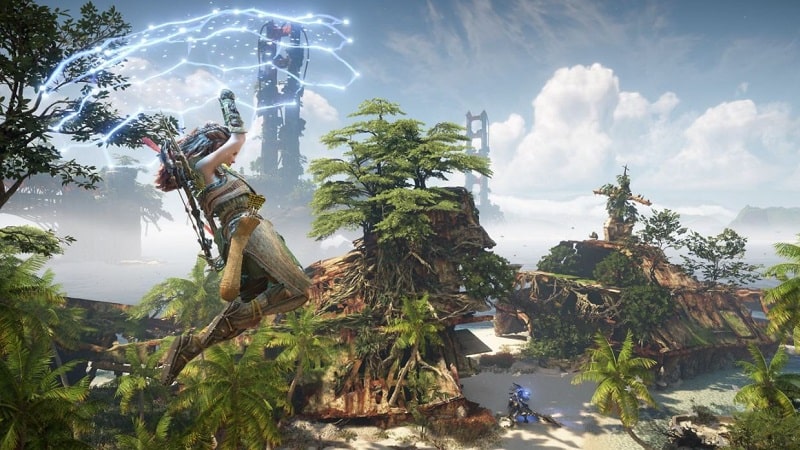 With Elden Ring FROM Software fully transplants its critically lauded 'Souls formula into an open-world setting and if we had any doubts then the most recent network test would appear to have assuaged them based on the wealth of positive impressions. Encompassing all of the nuance and skill-based action RPG gameplay that we've come to love about the Dark Souls games over the years, Elden Ring looks set to plunge us into a deep, dark world with a practically endless horizon. February 2022 cannot come soon enough.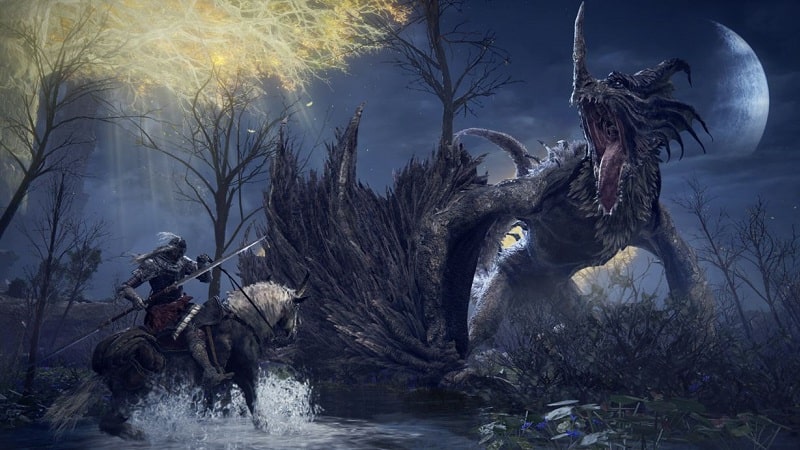 Arguably every PlayStation console needs a marquee racing game and surely no title fills that definition better than Gran Turismo 7. The next effort in the long running racing simulation series from Polyphony Digital, Gran Turismo 7 looks set to bring the iconic exclusive racer kicking and screaming onto PS5 with the token increase in visual fidelity married to improved simulation gameplay and a range (as yet unknown) new modes and features. Indeed, fans of Gran Turismo and racing games in general look set to get their fill when Gran Turismo 7 releases in March 2022.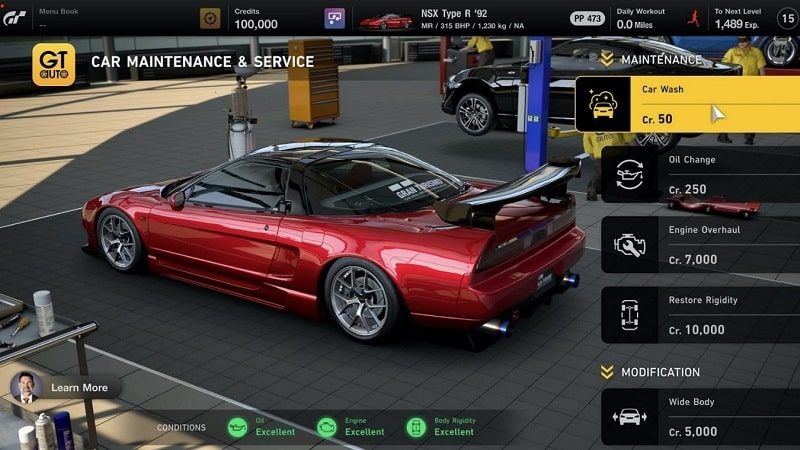 Though it seems like an age since we last saw Hogwarts Legacy, that fact hasn't dimmed our excitement any. A third-person RPG set in Hogwarts during the 1800s, Hogwarts Legacy has license to unleash the full scope of the Wizarding World of Harry Potter as players take up their robe and broom, learn new spells, make new friends and battle a shadowy evil. Oh, and it doesn't hurt that it looks visually great too. Accio Hogwarts Legacy! (or something)


While we know precious little about A Plague Tale: Requiem, the sequel to 2019s absolutely superb horror stealth effort A Plague Tale: Innocence, it's fair to say that it'll be a shoe-in for GOTY lists everywhere by the time 2022 has concluded its business. Certainly, if A Plague Tale Requiem manages that same balance of stealth, horror, adventure and dread that made its predecessor so memorable, then we're in for an absolute treat when A Plague Tale: Requiem releases sometime later in 2022.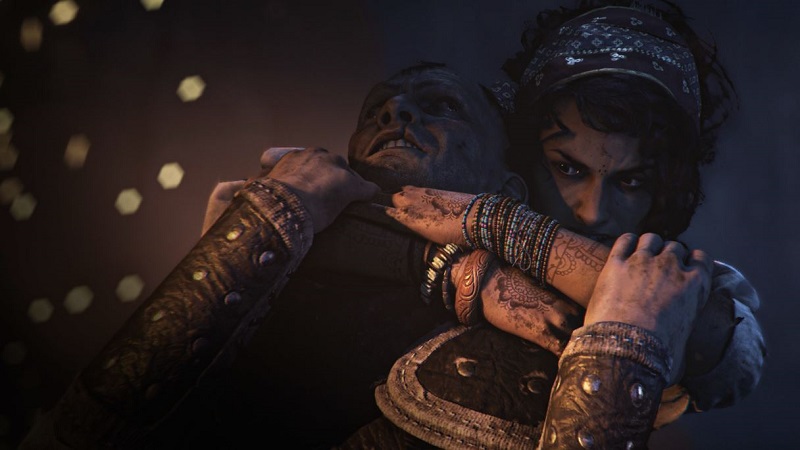 Coming from the same talented folks that brought us the underrated Absolver, Sifu once more brings martial arts to the fore but in a much different way than perhaps any other game has managed to achieve. As a martial arts master aging through the years, Sifu has players laying waste to all manner of nefarious gangs with some cracking third-person combat which looks set to build upon the numerous innovations that developer Sloclap wrought with Absolver.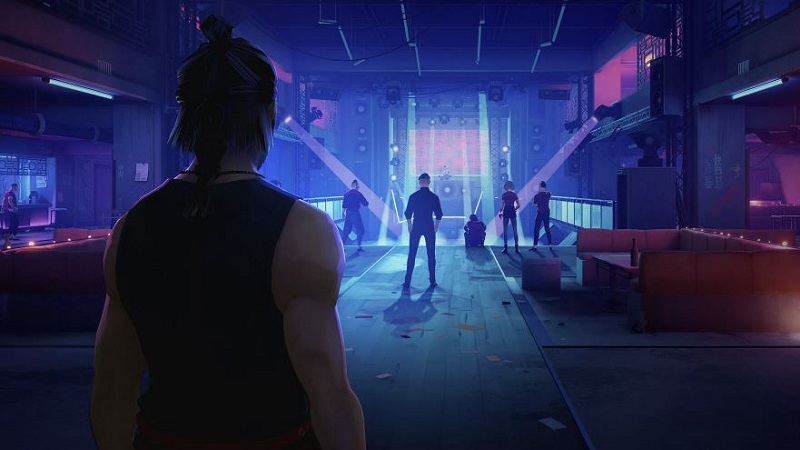 Finally breaking cover in 2021 after seemingly years in development, Dying Light 2 looks set to intertwine an in-depth, non-linear narrative with the open-world zombie destroying shenanigans that made the first game so popular. With the remaining vestiges of humankind dividing up the world into territories rather than banding together en-masse to fight the zombie menace, Dying Light 2's messy and fractured world is one that I cannot wait to step into when it releases in 2022.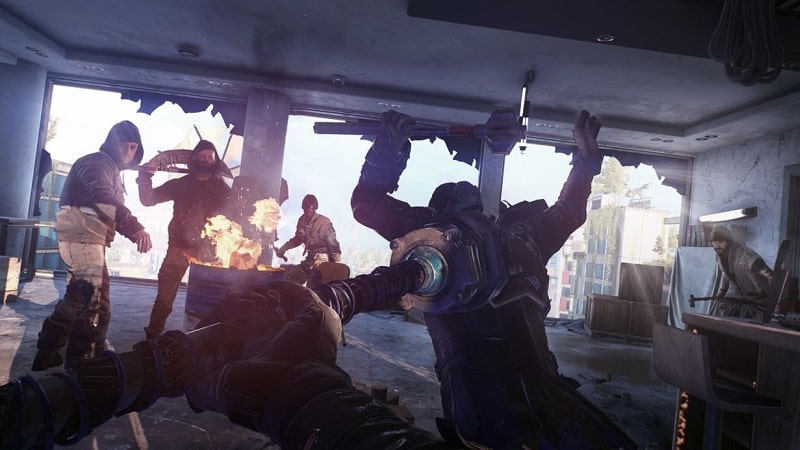 One of the most promising titles of 2022, Stray's premise is somewhat simple but no less compelling. As a young cat that has been separated from their family, our brave kitty must traverse through a sprawling cybercity where robots have utterly usurped mankind, in order to return home. An opulent platformer with puzzle solving and adventure beats to boot, Stray really can't come soon enough. And cats!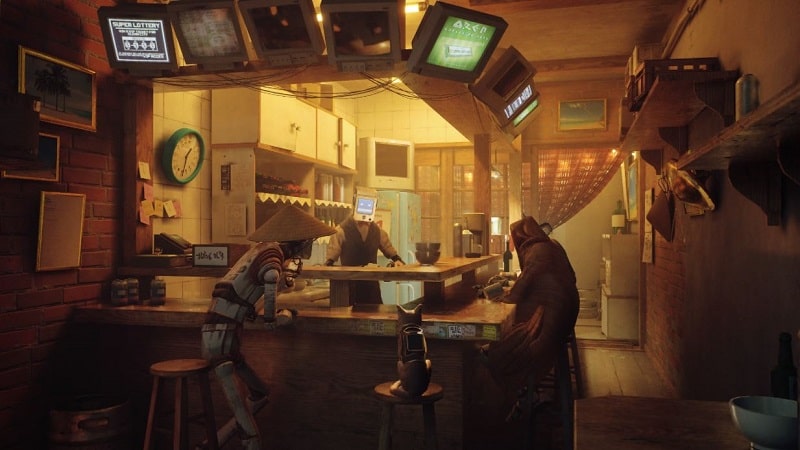 It has been nearly seven(!) years since Rocksteady graced us with the jaw-dropping Batman: Arkham Knight and now the studio is looking to shatter expectations once more with their next DC Comics adaptation, Suicide Squad: Kill The Justice League. Set in a future where Superman and all the other members of the Justice League have come under the influence of a malevolent entity, Deadshot, Captain Boomerang, King Shark and Harley Quinn are a quartet of villains forced to work together (upon pain of death) to prevent the mind-controlled Justice League members from destroying the planet. A genre-bending third-person shooter with style (and jokes) to spare, Suicide Squad: Kill The Justice League is *easily* one of our most anticipated games of 2022.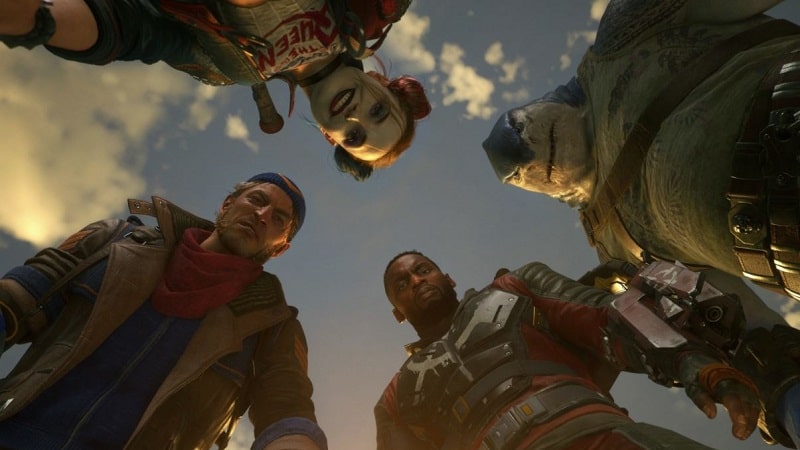 Quite possibly the very last PlayStation title to emerge from the depths of the now Microsoft owned Bethesda Studios, Ghostwire: Tokyo looks set to be a thoroughly refreshing horror effort that has players slicing and blasting their way through a ghost and demon infested take on Tokyo. Bursting with color, horror and roundly compelling supernatural combat, Ghostwire: Tokyo is shaping up to be something of an essential prospect for fans of first person horror action adventures everywhere


Two of the greatest Uncharted games ever made will be given a fresh coat of paint when Uncharted: Legacy of Thieves Collection brings Uncharted 4: A Thief's End and Uncharted: The Lost Legacy crashing and exploding onto PS5. A pair of resolutely brilliant adventures, if Naughty Dog just gave us both games in 4K resolution and 60 frames per second I'd be more than happy, but chances are we're going to get far greater improvements than just that. A chance to go back through two of the best third person action adventures that money can buy with all new improvements and refreshed visuals? Sign me up.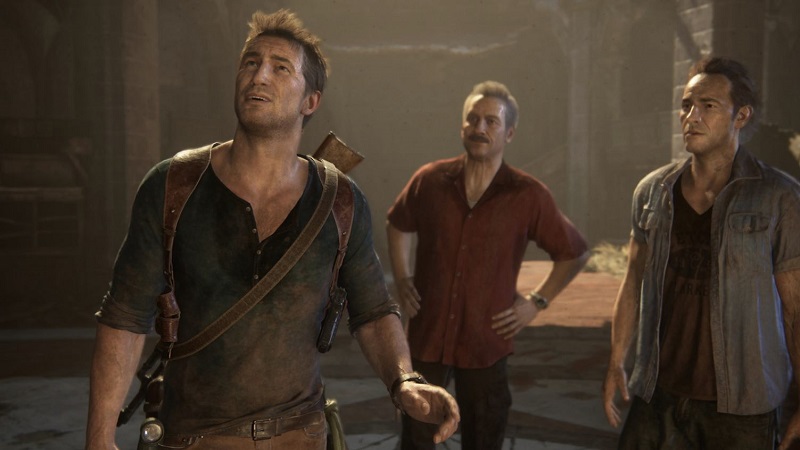 Picturing an alternate setting where Bruce Wayne has died and the shadowy cabal of the Court of Owls has risen to taken control, Gotham Knights thrusts players into the boots of Batman's closest allies such as Nightwing, Red Hood, Batgirl and more. Developed by Warner Bros Montreal studio that brought us the supremely underrated Batman Arkham Origins (why, oh why has that game not been remastered yet?), Gotham Knights takes the classic combat and traversal systems seen in the Batman Arkham games and transposes them into a Destiny style, action RPG setting where each character can be fully upgraded with new weapons, skills and abilities. A year where we get not one but *two* DC licensed Batman adjacent titles? Crom smiles upon us.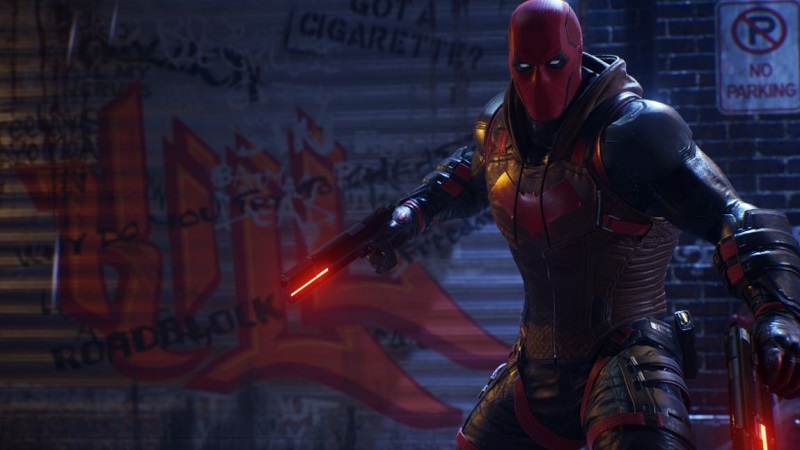 Strategy meets Marvel from XCOM developer Firaxis? Yep, we'll have some of that thank you very much. In Marvel's Midnight Suns, wannabe armchair generals get to control the darker side of the Marvel Universe as the titular Midnight Suns which encompass the likes of Blade, Ghost Rider, Nico Minoru and Magik are enlisted by the Avengers as a last ditch effort to take on Lilith, Mother of Demons. A seemingly riotous fusion of the sophisticated turn-based strategy that Firaxis is known for together with the blinding spectacle and high stakes of the Marvel Universe, Marvel's Midnight Suns is looking every bit like the turn-based Marvel tactical extravaganza that we all never knew we wanted until now.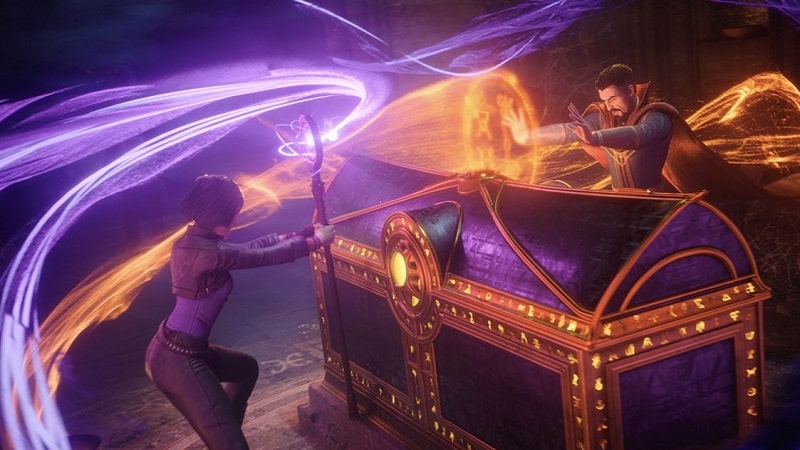 As obvious as the sky is blue, Cyberpunk 2077's release in 2020 was a rushed and haggard affair to say the least. Clearly intended to make the most of the current generation crop of consoles, Cyberpunk 2077's ambition was clearly too much for the humble PS4 and PS4 Pro consoles – and indeed even for itself given the arguably poor state that it shipped in. With an additional 18 months or so development time on the clock then, I'm actually still very excited to experience CD Projekt RED's sprawling Cyberpunk RPG in the way it should have been to start with.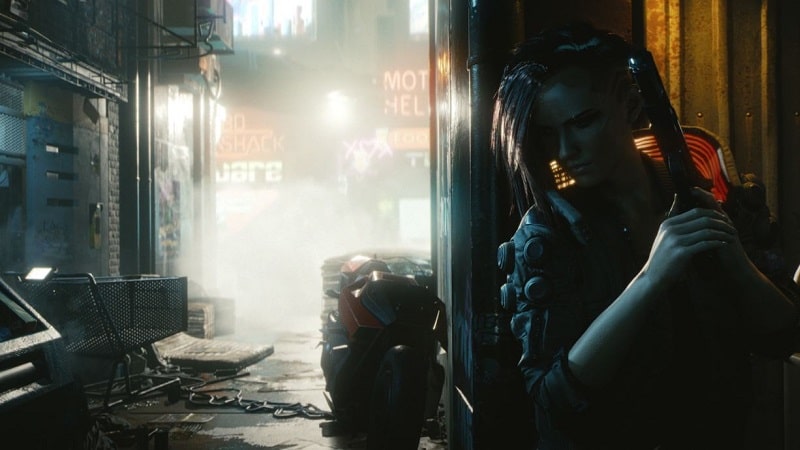 Still one of the best RPGs of the last decade, the prospect of The Witcher 3: Wild Hunt making its PlayStation 5 debut is certainly something of a salivating prospect to say the least. With a raft of performance improvements including (but not necessarily to) improved resolution, higher levels of detail and improved framerates, The Witcher 3: Wild Hunt on PS5 looks to represent yet another reason for old hands to take up the sword again, while also providing newcomers with the definitive version of a truly stellar RPG.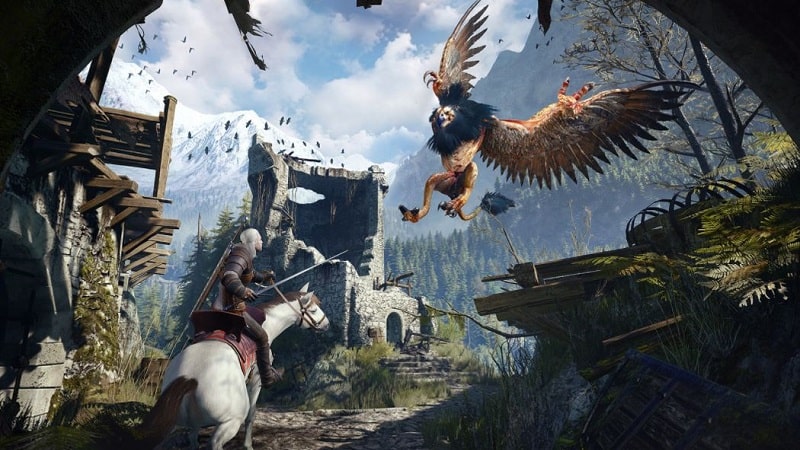 With the last WWE 2K entry being the disastrous WWE 2K20 back in 2019, the notion of a new WWE game that has managed to break the annual release cycle is intriguing – not least because it means that if WWE 2K22 isn't very good, 2K will have run out of excuses by that point. In all seriousness though, WWE 2K22 is shaping up rather nicely – with the additional development time being wisely spent to outfit the game with an all-new gameplay engine, refreshed creation suite, the return of GM mode and a massive uptick in visual fidelity. Could 2022 be the year for WWE 2K22? Time will tell, but I'm still excited to find out.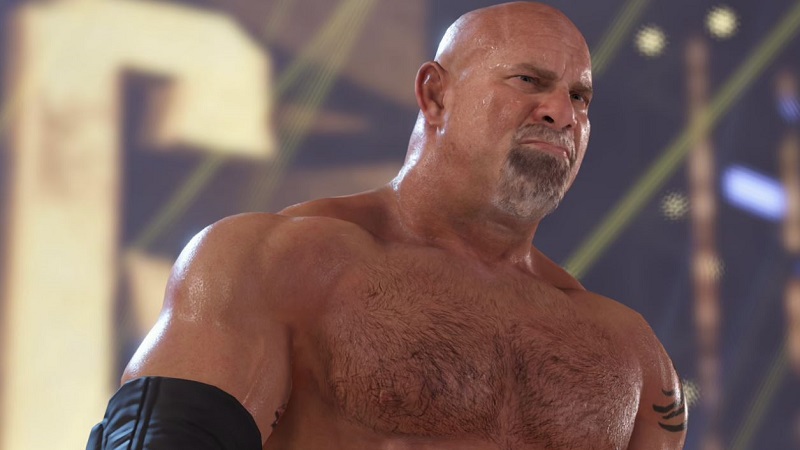 David Carcasole / December 1, 2021
Codemasters has revealed that they will be showing off Grid Legends first gameplay and telling us the release date this coming Friday.
John-Paul Jones / December 1, 2021
We've got every PS3, PS4, PS Vita, PSP and PS5 PS Plus game released to date listed by month. See all PlayStation Plus games released so far.
David Carcasole / December 1, 2021
Assetto Corsa Competizione will be making its way over to PS5 in February 2022, with a boost to 60 FPS, cross-save between consoles, and more.
Solar Ash (PC / PS4 / PS5)
Twelve Minutes (Nintendo Switch / PC / PS4 / PS5 / Xbox One / Xbox Series X/S)
Among Us (Android / iOS / Nintendo Switch / PC / PS4 / PS5 / Xbox One / Xbox Series S/X)
Aeterna Noctis (PC / PS4 / PS5)
Tale of Ronin (PS4)
Metaverse Keeper (Mac / PC / PS4)
CONV/RGENCE: A League of Legends Story (PC / PS4 / Xbox One)
Wraith: The Oblivion – Afterlife (HTC Vive / Oculus Rift / PSVR / Valve Index / Windows Mixed Reality)
© 2006-2021 PlayStation Universe, All Rights Reserved.
About PSU
PSU's YouTube
PSU's Facebook
PSU's Twitter
Privacy Policy & Terms and Conditions
Advertise on PlayStation Universe
Contact
About
Staff
News
Reviews
Different Types of Online Puzzle Games You Ought to Know – Programming Insider

Posted in:
by
Marc Berman January 24, 2022, 7:34 am
Puzzle games have gained so much popularity over the past couple of years. The rise in the variety of these online games has led to so many gamers spending their time playing.
It's not every day that you want to play easy puzzle games. Sometimes you want to challenge your mind and capabilities. You want to find games that you can enjoy and past time. Free sudoku puzzle games are a reliable bet if you're looking to play enjoyable games. 
Challenge yourself with varying types of sudoku games
Did you know that there's more to sudoku puzzle games than just your ordinary puzzles in the newspapers? Different configurations, images, colors, and numbers make for puzzles that challenge you more than your typical puzzle games. 
Types of online sudoku puzzle games to consider
If you're wondering, there are varying types of sudoku types to consider. And they range from extremely difficult to easy ones. These include:
Nonogram is an addictive picture cross and comes with a vast collection of griddlers. 
It is an easy-to-play number puzzle. It requires you to use logic to reveal pixel art pictures.
The game has a clean design and has features that make the game exciting. You can enjoy solving nonogram puzzles anywhere, anytime.
Nonogram puzzles keep you active. You can choose your difficulty level and enjoy building a unique nonogram collection.
If you're looking for a game that will help you break from your daily routine, nonograms are for you. You can enjoy them on your device, whether on a tablet or phone. 
Some of the best features of nonogram puzzles include:
Color by number games will help melt your stress away and have fun. It gives you leeway to create your pixel art as you relax.
Pixel art coloring games are loved and enjoyed by players worldwide. You can select a wide range of fascinating artworks and colors by number as you have fun.
Whether you love coloring by number games to relax or reduce stress, you'll love these painting games!
Reasons you've got to love pixel art coloring games
Jigsaw puzzles are addictive and effortless to play. They allow you to relax, come down and have fun. You can enjoy hours of putting puzzles together.
These puzzles are enjoyed by millions of people worldwide. They help you pass time and enjoy yourself.
Jigsaw puzzles include many beautiful free images of varying difficulty levels. You can choose what you prefer depending on your expert level.
You also get exclusive content coins when you complete a puzzle, and you can spend the same on exclusive puzzles and collections.
The mystery puzzles challenge you to reveal what is hidden in a picture. And you can enjoy an updated gallery so that you will never run out of puzzles to play.
You also enjoy helpful tips that will help you match the puzzle pieces and custom backgrounds that let you choose your preferred appearance as you play.
If you're looking to make your days relaxing, entertaining, and fun, try solving a jigsaw puzzle.
Blockudoku is a combination of sudoku and block puzzle games. As the name suggests, it is unique yet fun and challenging at the same time.
All you have to do with the game is to complete cubes and lines to get them removed. And ensure that you keep your board clean and beat your high score. The game allows you to test your IQ and think outside the box. 
Some of the features of this game include:
Final thoughts
Play free sudoku puzzle games on your favorite devices! The best part is that you can challenge yourself anywhere, any time. Besides, you can enjoy the game on the go and experience unlimited fun all day.

See more
©2022 Programming Insider
Obsessed with Wordle? Here are 10 similar games to play – USA TODAY
— Recommendations are independently chosen by Reviewed's editors. Purchases you make through our links may earn us a commission.
A few weeks ago, several of my friends started posting strange tweets that featured a grid of randomly colored blocks. Across the top of the tweet, it always said "Wordle" followed by several numbers. Eventually, curiosity got the best of me, and that's how I discovered Wordle—the daily word puzzle that's skyrocketed into popularity over the last few months. 
If you're not familiar with it, the concept is simple: You get six chances to guess the day's five-letter word. After every guess, each letter you input is highlighted in a certain color. Gray means the letter isn't in the puzzle word, yellow means the color is in the word but not in that spot and green means you put the right letter in the right spot. There's a new puzzle available every day, and while the idea is basic, the game is strangely addicting.
The only real downside of Wordle is that you can only play once per day, so if you're craving more brain-busting word puzzles, here are 10 similar word games that will hold you over until tomorrow, including IRL games like Boggle and Bananagrams.
Get deals and shopping advice delivered straight to your phone.Sign up for text message alerts from the experts at Reviewed.
If you thought to yourself, "Hm, Byrdle sounds just like Wordle," that's because it's the exact same game. Yup, this self-proclaimed parody works exactly the same way as the original, giving you six attempts to guess the five-letter word of the day. 
There are several other Wordle knock-offs, as well. For instance, there's also Hello Wordl, which has the same concept but lets you choose how many letters the word has, ranging from four to 11. Additionally, you can play Hello Wordl as much as you want—there's no daily limit.
If you enjoy Scrabble but wish it was a little bit faster, Bananagrams is the perfect alternative. In this award-winning game, each person races to create their own word grid using all their tiles. Once someone uses all their letters, they shout out "Peel!" and everyone is forced to take a new tile. The game continues like this until there are no tiles left, and the person who uses all their letters successfully is the winner. Bananagrams can be played with one to eight players, and it's incredibly entertaining for all ages. 
Get Bananagrams from Amazon for $14.99
As you become an anagram expert, be sure to try your hand Typeshift, a free word puzzle app. The concept is fairly unique: There are several columns of letters that you can shift up and down to create words in the central row. The goal is to use every letter in every column at least once, and there's one puzzle available each day. Plus, the puzzles get progressively harder throughout the week.
Download Typeshift from the App Store
This one is a major throwback from my childhood—my brother and I used to play Boggle at our grandparent's house. It's a classic word search game that you can play alone or with a group. Basically, there are 16 letter cubes inside the base, and after shaking it up, you have 90 seconds to create as many words as you can using face-up letters on the grid. At the end of the round, you tally up your scores, but watch out—if two or more players find the same word, that word doesn't count.
There are a few variations of Boggle available, as well, including Big Boggle and Super Big Boggle, both of which feature more letter cubes.
Get Boggle from Amazon for $11.97
There are plenty of apps that offer word games to play on your phone, and Wordscapes is a popular one. It's essentially a hybrid between a crossword puzzle and an anagram—you get a number of random letters, and you have to create words to fill in the crossword puzzle spaces. Wordscapes is free to play, and there are more than 6,000 puzzles to work through, so it's sure to keep you busy for a while.
Download Wordscapes from the App Store
Play Four is like a mini crossword puzzle that you complete in a four-by-four grid. There are eight different words you have to guess—four horizontal and four vertical—and you're given a clue for each word. You're scored on how many moves and how much time it takes you to finish the puzzle, and there are both regular and expert modes (the former highlights wrong letters on your grid). Similar to Wordle, there's only one Play Four puzzle available per day. 
Play Play Four at Merriam-Webster
Dabble is a fun spelling game that you can play with the whole family—it supports two to four players ages 8 and up. Each player gets 20 tiles, and it's a race to create five words using your letters. However, you have to make one two-letter word, one three-letter word, one four-letter word, one five-letter word and one six-letter word. If no one uses up all their letters in five minutes, players are allowed to swap tiles for new ones, and scoring works similarly to Scrabble, with each letter earning certain points.
Get Dabble from Amazon for $29.95
Kitty Letter, which comes from the creators of the popular card game Exploding Kittens, provides a competitive twist on a classic anagram game. In the free app, you go head to head with another player, trying to create words using your letters. Each word you make unleashes an army of cats to battle your opponent—bigger words give you more cats—and the first person to destroy the opposing player's house wins.
Download Kitty Letter from the App Store
You can keep your family busy on the go with Word Spin, a classic game that's over 25 years old. It comes with eight magnetic wheels, each of which has 10 letters on it, and the goal is to spin, switch and re-arrange your wheels to create words—the longer and more complex, the better! It can be played by one or two people, and it's compact enough to play on a car bus, or plane.
Get Word Spin from Amazon for $17.99
Spelling Bee is another word game that you can play right in your web browser. Each puzzle contains seven letters arranged in a honeycomb shape, and you have to make words using them. It's not that simple, though—each word has to have at least four letters and must include the center letter, which is highlighted in yellow. You can use letters more than once, and you get points for each word you find, earning you a rank somewhere between "beginner" and "genius."
Play Spelling Bee
There's a lot more where this came from. Sign up for our twice-weekly newsletter to get all our reviews, expert advice, deals and more.
The product experts at Reviewed have all your shopping needs covered. Follow Reviewed on Facebook, Twitter, Instagram, TikTok or Flipboard for the latest deals, product reviews and more.
Prices were accurate at the time this article was published but may change over time.
How to turn on AMD's Smart Access Memory for faster gaming performance – PCWorld
AMD's Smart Access Memory allows you to combine a Radeon RX 6000 series GPU with a Ryzen processor to unlock even more gaming performance—dramatically so, in some cases.
Before we show you how to enable Smart Access memory, we'll discuss the hardware requirements. Next, we'll walk you through how to configure your BIOS to activate SAM. And lastly, we'll show you how to confirm it's working. Let's get smart! (And be sure to check out our explainer on how Smart Access Memory and the Nvidia-equivalent Resizable BAR work).
As per the recommended hardware above, best results will come from the RX 6000 series GPUs and Ryzen 5000 series CPUs. AMD did add select 3000 series CPUs to the mix, but you'll still need a 500 series motherboard. If you have an Nvidia GPU or Intel CPU, Nvidia has their own version of Resizable BAR support. We'll update this article to reflect any future guidance on hardware compatibility.
Note: I ran a test on an AMD 5700XT, a previous generation Radeon GPU. Smart Access Memory did show as "enabled" in the Radeon Software settings, but no conclusion as to any performance gain yet. Your mileage may vary.
If you have all the right hardware, flipping on Smart Access Memory only takes a couple of minutes, though it requires delving into your motherboard BIOS. Here's how to do that:
If you follow the simple steps above, Smart Access Memory will be activated. The most important steps are enabling "Above 4G Decoding" and "Re-Size BAR support." You'll also want to make sure CSM is disabled, which is generally the default setting.
By using the latest version of the AMD Radeon Software, we can now confirm that Smart Access Memory is activated. Browse over to the Performance tab and open the Tuning panel. On this page, you'll find "Smart Access Memory." Here you can enable or disable the setting. This will give you confirmation that your trip to the BIOS was indeed successful. Have fun playing around with the extra gaming performance!
Note: When you purchase something after clicking links in our articles, we may earn a small commission. Read our affiliate link policy for more details.
Business
Laptop
Mobile
PC Hardware
Deals
Digital Magazine – Subscribe
Manage Subscription
Gift Subscription
Newsletters